David Berson has been named president of CBS Sports.
In his new role, he will continue to report to Sean McManus, chairman of CBS Sports, and will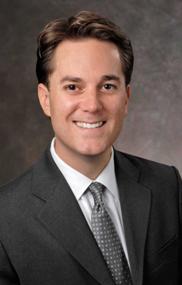 be involved in all aspects of CBS Sports' day-to-day management. He will also also continue to lead CBS Sports Network, the company's cable sports channel.
McManus previously served as president, but no one has filled the position since he was named chairman February 2011.
"David's contributions and expertise in all areas of our business, including programming, production and business affairs, have managed to exceed our high expectations since he joined CBS Sports," said McManus. "This is a natural evolution for David to assume additional responsibilities at CBS Sports, working alongside me on the day-to-day management of both CBS Sports and CBS Sports Network."
Berson joined CBS Sports in 2011 as executive vice president, of CBS Sports and president of the CBS Sports Network. He had previously spent 16 years at ESPN, where he rose from an intern to executive vice president of program planning and strategy.
Berson has worked with McManus on several programming and talent deals. He also led the CBS Sports Network's rebrand from the CBS College Sports Network. He also more than doubled the number of live hours and introduced shows including "NFL Monday QB," "Rome" and "Lead-Off."
He also added new programming for CBS Sports Network around CBS Sports' major events including Super Bowl XLVII, The NCAA Final Four, The Masters, the PGA Championship and US Open Tennis Championship.
He was involved in bringing popular sports personalities Jim Rome and Doug Gottlieb to CBS Sports.