The visual-effects industry is in tumult.
Shrinking profit margins and studios' thirst for foreign subsidies have decimated the business, particularly in Southern California, and pushed more than a half-dozen companies into financial ruin in the last few years.
Last month, the Oscar-winning visual-effects company Rhythm & Hues became the latest victim of this fierce competition and was forced to file for Chapter 11 protection. Its failure has set off a period of intense soul-searching across the visual-effects community.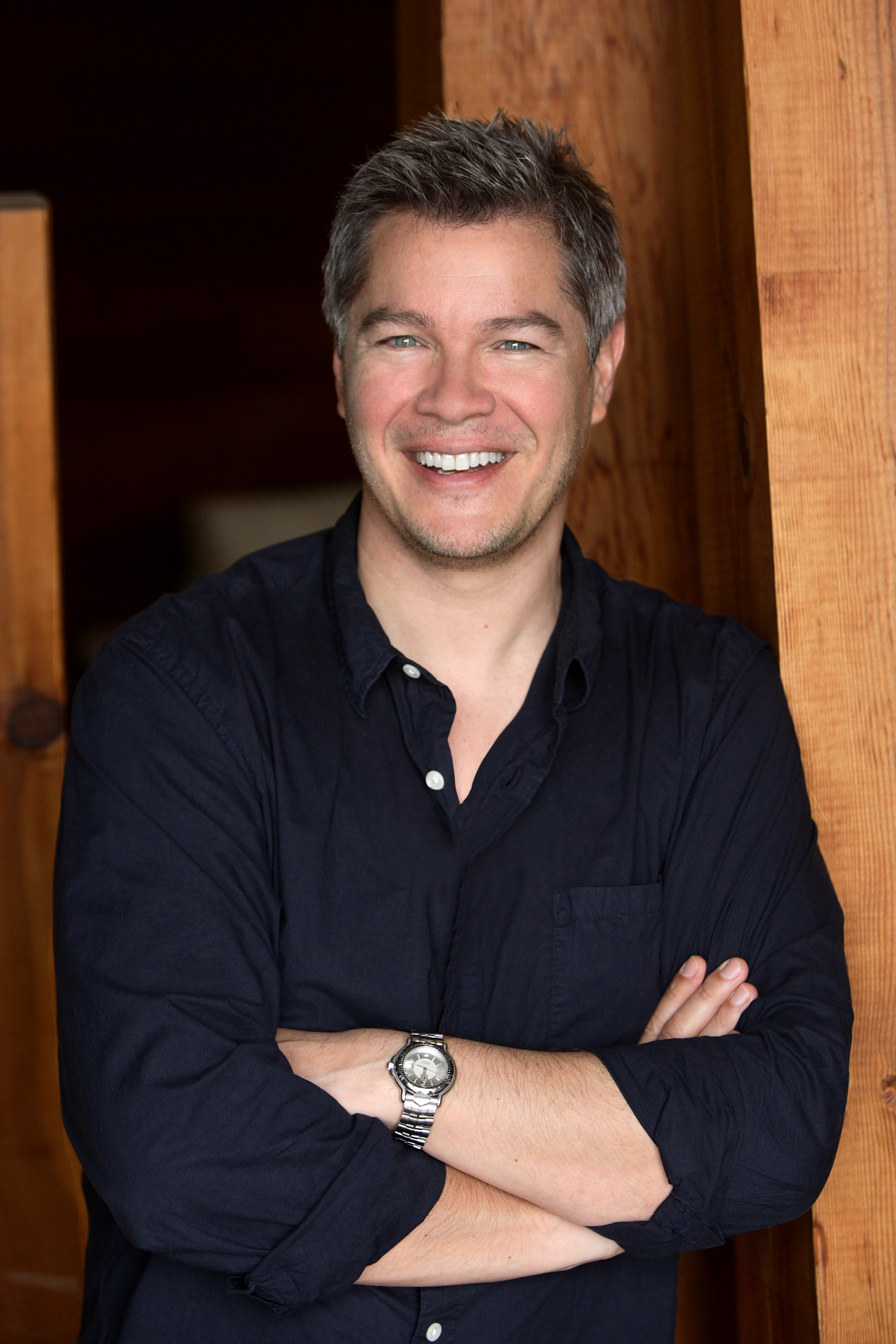 The sad saga of Rhythm & Hues is a story Ed Ulbrich (left) knows all too well. Having been with the visual-effects company since its inception in 1993, he was named chief executive officer of Digital Domain six months ago — the same day it slid into bankruptcy.
Also read: At Rhythm & Hues All-Staff Meeting: Blunt Talk About Layoffs, Foreign Subsidies
As such, he helped orchestrate the sale of the company behind "Titanic" and "The Curious Case of Benjamin Button" for $30.2 million to the Indian conglomerate Reliance Group and the Chinese-owned media company Galloping Horse America.
Every flirtation with financial disaster is unique; in Digital Domain's case it had much to do with its parent company's poorly received public offering and push to expand into too many different directions, such as computer-graphic simulations for the military.
The experience left Ulbrich with a belief that the visual-effects business has profound structural problems that must be rectified. He talked to TheWrap about what he learned from the arduous experience of flirting with closing down a storied 20-year old brand, why he thinks that Digital Domain can reemerge even stronger and how the visual-effects industry can still be saved.
Do you feel that studios and their push for foreign subsidies are responsible for the issues in the industry?
Studios are not the evil enemies … it isn't the studios that's the problem, it's us. We have to rethink our business and align our interests with the filmmakers so we can participate in their success.
How do you propose companies like Digital Domain get rewarded if a film is a success?
Clearly the global demand for this stuff is there. Forty-nine of the top 50 highest grossing movies are CG or animated movies. We need to stop acting like visual-effects vendors and start acting like digital production companies. That may mean convincing studios to pay us less, but instead [getting a stake] in the production, so if the movie is a hit, we get a chance to participate in its success.
It's a co-production model, and there's no question that studios are receptive. It helps them spread the risk. It's what we're doing on [Summit's upcoming science fiction film] "Ender's Game."
What about the idea of forming a trade association? Many prominent figures in the industry, such as Digital Domain's former head Scott Ross, believe that's the best way to get a better deal.
If you're looking to a trade association to save your business and tell you what to do, you're screwed. They can advocate and inform and come up with some best practices. Yes they can come up with a standard way of bidding, but that will only work to the extent that everyone accepts it.
Then there are issues of collusion. We can't all gang up on the studios and price-fix. I've been on boards of trade associations, and what trade associations do best is collective bargaining with unions. They help protect companies from unions and help with negotiating contracts. So if you really want there to be a trade association, there's nothing like a union to get one.
Also read: Rhythm & Hues Bankruptcy Sends Shockwaves Through Visual-Effects Industry
There is a push among some workers to unionize. Do you think that some of the issues they've outlined, in terms of lack of benefits and overtime pay, are as widespread as they say and require a union?
We've always prided ourselves in complying and conforming to California labor law and paying overtime. But it varies wildly from company to company, by geography and by local law. If you're a full-time staff person, protected by California labor law, my sense is it's not so bad. If you're a freelance worker, who is seeing first hand the impact of runaway production, I think it's pretty bad. It's about how am I going to pay the mortgage and feed my family?
Also read: Behind DreamWorks Animation Layoffs: Costs Are Out of Control
Clearly people are struggling. But from the perspective of companies here, it's all about timing. Right now it's tough times. We've talked about all the things that are fueling these tough times — subsidies, runaway production, oversaturation of the market caused by the low barrier to entry for many new companies. Then there's the low cost of labor in places like South America and Asia that is creating a fiercely competitive environment.
The issue now is can American visual-effects companies afford increased costs as a result of unionization? I suspect that it's going to be really, really hard for a lot of these facilities. The whole catalyst for this conversation is the bankruptcies of visual-effects companies, so adding costs could be the worst thing to do.
Do you think California should consider more production subsidies to prevent work from growing to countries like Canada and the United Kingdom that offer filmmakers better deals?
It might give some temporary relief, but globalization is here to stay. Ultimately, the solution will have to come within each of these companies.
Let's talk about your specific situation. What was it like to get the call that you were being named CEO at the same time the company was filing for bankruptcy?
Bankruptcy is an experience that I wish on no one. It's a nasty business. It was probably one of the most intense things I've ever gone through … I can't tell you how many times I'd be in a courthouse in Delaware and then take the train back to New York City and go back to my hotel room and just puke.
The decision to file was not shocking or surprising to me, it just seemed inevitable. But it quickly became a question of what are we going to do to save the original Digital Domain.
So how did you go about doing that?
We had to convince the studios not to pull their business and convince employees not to leave. Then we had to convince somebody to buy us and convince the judge to approve it –and we had to do all this within two weeks. It was baptism by fire. Every day felt like a victory to just get us through each morning, because any battle you lose can be fatal. Everything is a negotiation and everything is interrelated, because if one thing falls apart, the whole thing collapses.
How have your new owners been?
They have a big, big vision, and Digital Domain is just one part of a much greater plan. They were serious about keeping the business intact and making it an appropriately capitalized business. If we're talking about entrepreneurial spirit, well, it's back at Digital Domain.
Does it get better? Living is always preferential to not.
Did you lose clients while you were in bankruptcy? Have you been able to get new jobs?
The studios didn't pull any of their movies, and I'm tremendously grateful for all the support that we got.
However, if I were a studio, there's no way I would give a project to a company while it's going through bankruptcy. We knew that this experience would not be over until we delivered our first crop of movies. We've started to deliver shows, and we're hearing from our clients that the experience was great, it was on time and on budget and, oh by the way, it's amazing that you guys were going through bankruptcy during this.
So we're starting to see the commitment from our clients in the flow of scripts and new work coming in. And we're letting other studios know that this is a new Digital Domain. We may have the same real estate and name, but we're a very different company now.