OK, no one's happy that Lionsgate will be remaking "Dirty Dancing " — the Patrick Swayze–Jennifer Grey team-up that has made women swoon ever since its release in 1987. The news Tuesday set off a firestorm of naysaying on Twitter and in blogs.
The film, set for 2013, will be directed by Michael Jackson-ite Kenny Ortega, who was the choreographer in the original. And since somebody has to star in it, the search for fresh blood begins. TheWrap took a look around the web to see who are some of the fan favorites.
Also read: A Hater of the 'Dirty Dancing' Remake? An Excited Jennifer Grey Tweets to Disagree (Video)
First the guys. For Johnny Castle, the Patrick Swayze role:
DEREK HOUGH
Who he is: Fave choreographer and three-time coach on "Dancing With the Stars."
Who wants him: "DTWS" judge Carrie Ann Inaba tweeted with some bias: "If they do a dirty dancing remake – THEY BETTER USE DEREK HOUGH There's no one better for the role!!!" Hough also has a dedicated fan site, with forums pouring in support for the up-and-comer to gain the leading role.
Why he'd be good: A ballroom champ, he performed his third champion season with original "Dirty Dancing" star Jennifer Grey. He also starred in the 2006 original cast production of "Footloose: The Musical" in London.
Quotes: Fan blogger Elmari writes: "Derek basically channeled Patrick a few times when he danced with Jennifer Grey … it seemed his whole season with Jennifer was one big audition and their freestyle was like the cherry on top." … And US Weekly commenter Jasmine writes about the possibility of Hough's DTWS-champion sister Julianne being considered for the part of Baby: "Derek Hough would be a cool choice; HOWEVER, having Julianne would seriously be ughhhh, cuz that's his SISTER!"
ZAC EFRON
Who he is: "High School Musical"/"Hairspray" teen idol who has sung and danced his way to semi-stardom.
Who wants him: In an US weekly poll Wednesday, Efron came out number 1.
Why he'd be good: Having worked with director Ortega in "High School Musical" Efron is a natural choice, if he can beef up to a bad boy image. (Of course, he'd likely refuse; he bowed out of a "Footloose" remake because he wanted to steer away from more musicals.")
Quotes: Twitter user @MissMandyHale tweets: "My dream casting for Dirty Dancing remake: Emma Stone as Baby and Zac Efron as Johnny :)" @TiffanyRenee84 agrees: Oh why would anyone try to remake Dirty Dancing? You will fail…unless Zac Efron is in it." But @jaclyndayblog has a different idea: "Ugh. Remaking Dirty Dancing is such a bad call. I can't even believe they'd dare. If Zac Efron is in it, I give up on the world."
JUSTIN TIMBERLAKE
Who is he: A dancing, singing an acting triple threat! Timberlake's increased visibility on the big screen makes him a viable contender for Swayze's replacement.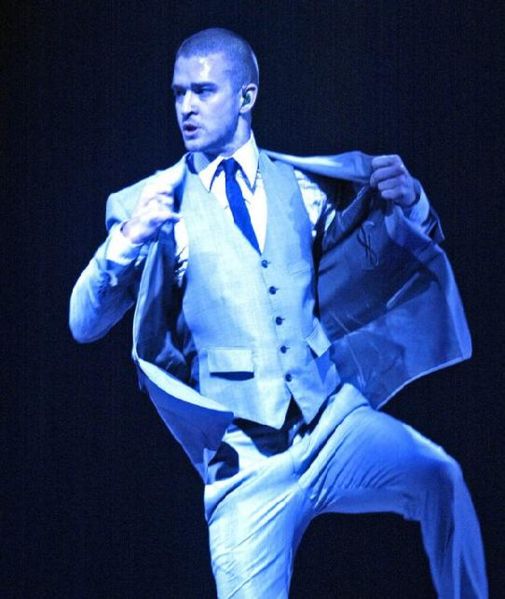 Who wants Him: If it's any indication (and it definitely isn't), Irish bookmaker Paddy Power is letting users weigh in on the casting, and Timberlake is the 3/1 lead.
Why he'd be good: The pop sensation has proved his chops as a bad boy in the upcoming sci-fi thriller "In Time." And while his arms may not be as pumped as Swayze's were, he's never seemed to have trouble with sexy dancing.
Quotes: @clairesy95_OM might just lose it: "Justin Timberlake is favourite for the Dirty Dancing remake! Freckin yass man! Think i had a mini heart attack! Please be true @jtimberlake!" @Feverblister, on the other hand, might have to leave our world if Timberlake nabs the role: "If Hollywood casts Justin Timberlake in Swayze's roll in the Dirty Dancing remake I am moving to MARS! PLEASE DON'T REMAKE THIS MOVIE!!!!!!!"
***
Now, for "Baby," the Jennifer Grey role:
LEA MICHELE
Who she is: Rachel Berry on "Glee"
Who wants her: Carrie Ann Inaba again. Also, Ortega has already expressed his support for her.
Why she'd be good: Well, Rachel Berry will be graduating high school on "Glee" after this season, so Michele may be looking for a job. But as we've seen on "Glee," she also has the dance chops to pull off the role — and her nose bears a remarkable similarity to the one Grey memorably sported circa 1987.
Quotes: "And the girl from @GLEE for Baby – Leah???I'm blanking on her name… 🙁 " – Inaba
DIANNA AGRON
Who she is: Quinn Fabray on "Glee"
Who wants her: Movieline
Why she'd be good: Agron is not so famous that she'd distract viewers in the way that, say, Miley Cyrus would, and the 25-year-old is also a "Glee" fan favorite.
Quotes: "Agron feels like the right combination of attitude, ability, naïveté and strong-will." — Movieline
MELANIE MOORE
Who she is: "So You Think You Can Dance?" top 4 finalist
Who wants her: Cineblend
Why she'd be good: The Marietta, Georgia, native obviously has all the moves — and Lady Gaga's approval as a future star. Moore also will have Ortega's eye Wednesday night, as he'll appear as a guest judge on the Fox hit.
Quotes: "She'd have to downplay that a bit as Baby at first, but I can definitely see her awkwardly carrying a watermelon while feasting her eyes on Johnny as he dances up a storm," said Cineblend. And below, see Gaga give her approval of Moore on "SYTYCD."