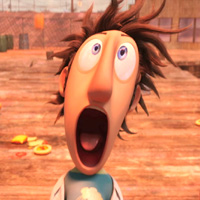 The world's biggest film studios are said to be in talks with the nation's largest cable companies to offer subscribers on-demand access to movies shortly after they run in theaters, and well ahead of their release on DVD.
According to a Bloomberg report, Disney, Sony and Warner Bros. are discussing the possibility with In Demand, a company that's jointly owned by Cox, Comcast and Time Warner. The studios would like to charge cable customers as much as $30 for premium access to new films. In Demand CEO Bob Benya confirmed the report.
The report comes just days after Time Warner CFO John Martin told investors that his company would start testing its premium VOD service next year.
The idea is to drum up a new revenue stream to offset slumping DVD sales, giving customers near-instant home access to first-run films without having to wait for the DVD to come out, and be able to charge more than they currently do for on-demand movies.
In 2009, Sony offered owners of its Bravia TV early access to "Cloudy with a Chance of Meatballs" in 2009 for $24.95.
At a conference last week in New York, John Martin, Time Warner's chief financial officer, said he expects to begin testing the service "later this year" with movies priced between $20 and $30 per viewing.
Disney is expected to begin testing the concept during the first quarter of 2011, according to the report.
Representatives at Disney, Sony and Time Warner were not immediately available for comment.
More to come …
Refresh this page for updates.