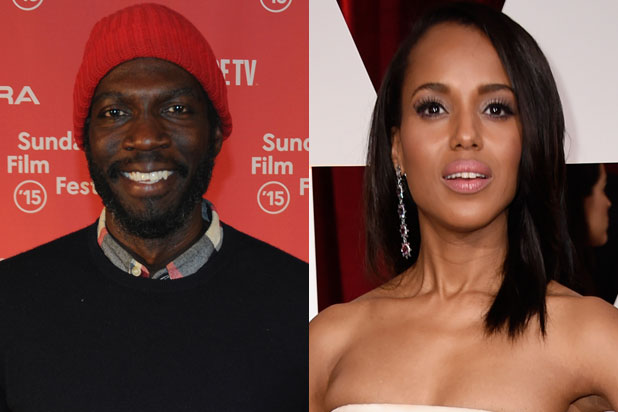 "Dope" writer, director and producer Rick Famuyiwa is set to direct Kerry Washington as Anita Hill in the HBO film "Confirmation."
"Confirmation" details the explosive 1991 Clarence Thomas-Anita Hill Supreme Court nomination hearings, which brought the country to a standstill and forever changed the way we think about sexual harassment, victims rights and modern-day race relations.
Production of the HBO Films project in association with ABC Signature Studios is set to being in early summer.
Also Read: 'Dope' Cast React to Big Buzz on Rick Famuyiwa-Directed Movie, Ava DuVernay; Play 'Wrapid' Fire Round (Video)
Executive producers on the movie include Washington, Susannah Grant and A Groundswell Production duro Michael London and Janice Williams. Grant penned the script.
Famuyiwa's Sundance Breakout "Dope" sold to Open Road after a bidding war and is set for release June 19.
Also Read: 'Dope' Trailer: First Look at Psychedelic, Genre-Defying Sundance Breakout (Video)
Here is the full plot summary for "Dope," which stars Zoe Kravitz, Keith Stanfield, Rick Fox, Tyga and Shameik Moore, who was named to TheWrap's Summer Breakout Stars List:
A coming of age comedy/drama for the post hip hop generation. Malcolm is a geek, carefully surviving life in The Bottoms, a tough neighborhood in Inglewood, CA filled gangsters and drugs dealers, while juggling his senior year of college applications, interviews and the SAT. His dream is to attend Harvard. A chance invitation to a big underground party leads Malcolm and his friends into a, only in Los Angeles, gritty adventure filed with offbeat characters and bad choices. If Malcolm can persevere, he'll go from being a geek, to being dope, to ultimately being himself.
Forest Whitaker is executive produce and narrates the film.
Famuyiwa is repped by WME, Oasis Media Group and Del Shaw.