Actor Emile Hirsch made his first appearance in a Park City, Utah court Monday following the alleged January assault of a Paramount Digital Entertainment VP during the Sundance Film Festival.
Also Read: Emile Hirsch Charged With Felony Assault Over Sundance Altercation With Paramount Executive
Hirsch appeared before Judge Todd M. Shaughnessy Monday morning in Utah's third district court for a procedural initial appearance hearing to face charges of third-degree felony aggravated assault and misdemeanor intoxication, which carry a maximum five-year jail sentence and $5,000 fine, and a 90-day jail term and $750 fine, respectively.
The actor was formally charged for the Jan. 25 altercation in mid-February. That evening, Park City police responded to a 911 call at the Tao nightclub, where Paramount executive Daniele Bernfeld accused a drunken Hirsch of putting her "in a chokehold."
Also Read: Emile Hirsch Checks Into Rehab After Sundance Felony Assault Charges Filed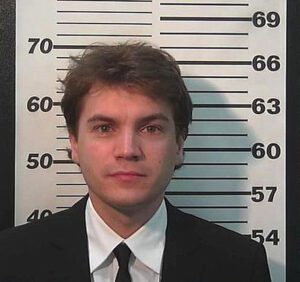 Monday's initial appearance was the first in what is expected to be a lengthy legal process for the actor, who is currently entered into a drug and alcohol rehabilitation program. The next hearing, which Hirsch is not required to attend, is slated for Apr. 13.
The case is currently being prosecuted by Utah Deputy County Attorney Ryan Stack. Hirsch appeared in court along with attorneys Neil Kaplan and Shannon Zollinger.
The judge instructed the actor to walk next door to the sheriff's office following the proceedings to have his mug shot taken.