Aaron Paul and Emily Ratajkowski are so well-matched in the new drama "Welcome Home" that we wanted to see them reunite onscreen again. So we pitched them a few ideas.
Paul and Ratajkowski said one of our ideas was "sexy" — but that the other sounded like something you'd watch while falling asleep on a long flight. They explain more in the new "Shoot This Now" podcast, which you can listen to on Apple or directly above or right here.
"Welcome Home," as Paul told us, follows "a couple struggling to keep things together, and then they're put in a really scary situation in a setting where they're not really comfortable."
Also Read: 'Breaking Bad' Again? Aaron Paul Hopes Return as Jesse Pinkman Would Be 'Seamless'
Ratajkowski signed on to the film first, in part because she was intrigued by her character, Cassie — who turns out to be more complicated than she initially seems.
"All of the assumptions that you've made about her kind of get turned on their head, and she turns out to be a pretty dark, complex character, which is important," she said.
"Welcome Home" is now available exclusively on DirecTV, and comes to theaters on Friday, Nov. 16.
Also Read: Emily Ratajkowski Tells Us About Her Homage to Raquel Welch and 'Mankind's First Bikini'
Every week on "Shoot This Now," we talk about stories we think should be made into movies. But, full disclosure, it's just an excuse to talk about stories we find fascinating.
We pitched Paul and Ratajkowski two stories about two extremely complex female characters, one of whom was responsible for one of the first great photo ops of the 20th century, and the other of whom lives on in countless poems.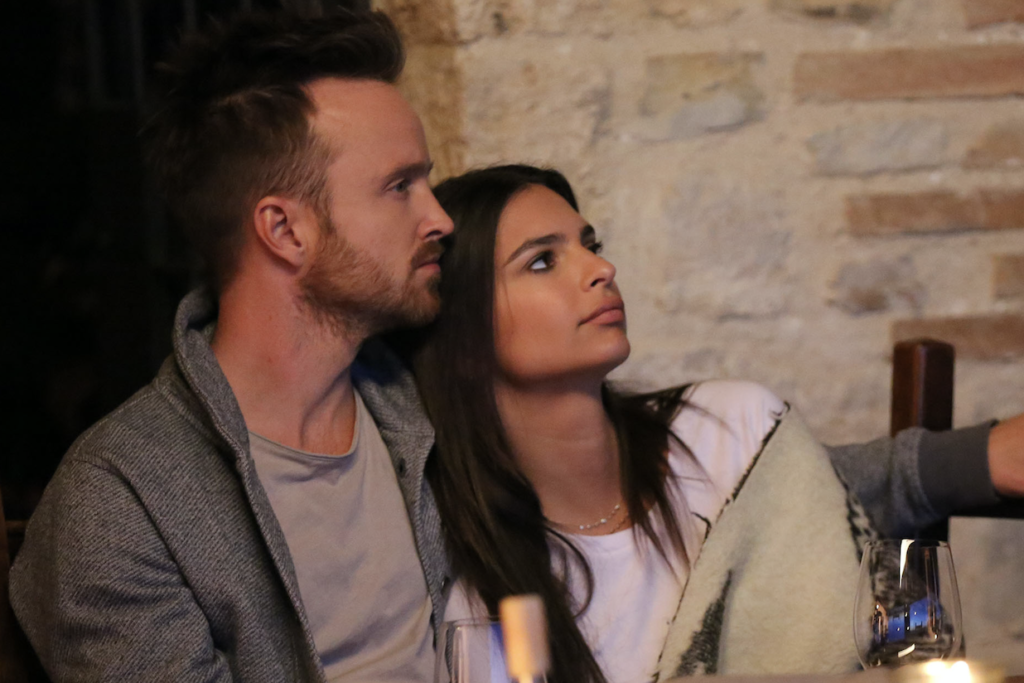 Any guesses? We'll hint that one involves Planned Parenthood, and leave it at that. Listen to the podcast to see which one Ratajkowski and Paul liked better.
Don't worry: We also talked about "Breaking Bad" and Paul's level of interest in reprising his Emmy-winning role as Jesse Pinkman, Ratajkowski's use of social media to share a feminist message, and the historical significance of her spectacular Halloween costume.