They're grateful, they're honored, and they'd like to thank the Academy.
What else would you expect from the annual crafting of "I'm so happy" statements from the elated Emmy nominees? (The full list is here.)
Also read: Emmys: Snubs, Surprises — and Who's on Track to Nab Most of Those Statuettes
Occasionally, a nominee will find a novel way to say that they're appreciative and honored, but most often we get the same old boilerplate gratitude.
So here's this year's bumper crop of gratefulness. TheWrap will update with more nominee reactions as they come in.
Jimmy Fallon, Variety, Music or Comedy Series, "Late Night With Jimmy Fallon": "So honored and happy when I found out the news at 8:30 this morning, and the fact that I was already drinking champagne was a happy coincidence."
Matt LeBlanc, Lead Actor in a Comedy, "Episodes": "I'm honored to be considered and very proud of our show. Everyone worked so hard, and I'm even more excited about the writing nomination for Jeffrey and David. They definitely deserve it. I'm looking forward to going back to work soon on season two. It's going to be a blast."
Nigel Lythgoe, nominations for "American Idol" and "So You Think You Can Dance": "I'm delighted that American Idol and So You Think You Can Dance have received 18 nominations between them. I wish everyone who's nominated luck. I'm particularly thrilled for Cat who richly deserves this recognition."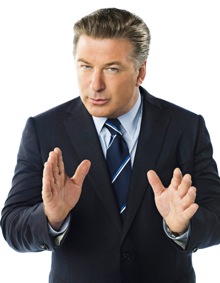 Alec Baldwin, Lead Actor in a Comedy, "30 Rock": "I'm very grateful to the Academy and I'm looking forward to season six of '30 Rock.'"
Johnny Galecki, Lead Actor in a Comedy, "Big Bang Theory": "All the coffee in Columbia could not catch my brain up to my heart's pace this morning – I couldn't possibly be more thrilled/honored /touched at the news of this nomination. And I am absolutely ecstatic that the show itself and everyone's hard work there has been recognized as well."
Matthew Weiner, Outstanding Writing for a Drama Series, "Mad Men": "It feels amazing. I hate to say it — more amazing in a weird way in the fourth season of the show. You expect to the thrill be diminishing. It isn't! This is a big surprise… Nothing will stop us from celebrating. We aren't shooting yet, so the writers take time out to start drinking. We always have champagne chilling in the fridge. It's that kind of place, no matter what happens."
Louis C.K., Lead Actor in a Comedy, "Louie" (via Twitter): "well s***. that's pretty crazy. please watch the show tonight on FX at 10:30. Joan Rivers is on. She's great."
Jane Krakowski, Outstanding Supporting Actress in a Comedy Series, "30 Rock": "I am so excited to be nominated again! Every year, Tina and the writers keep raising the comedy bar for Jenna and her antics and this nomination is a testament to their brilliant work."
Paul Lieberstein, Executive Producer of "The Office: "We're thrilled to get the multiple Emmy nominations. I bet GE is kicking themselves right now that they sold NBC. And congratulations to Steve Carell on his nomination! Everyone at The Office will be cheering him on. Many people may not know this, but Steve actually got his start on The Office, playing the irascible but loveable boss, Michael Scott. Had we known that Steve's performance would be so appreciated, we never would have fired him."
Amy Poehler, Lead Actress, "Parks and Recreation": "The Leslie Knope in me felt like it was definitely gonna happen. The Amy Poehler in me was just trying to be happy either way…. I'm gonna celebrate by getting all my friends in the car and driving all the way across L.A. on the 405 this weekend — have you heard of Carmageddon? No, I'm going to spend the weekend trading witty and weepy emails with people. And just get my guns and shoot 'em up in the air like I always do when I win an award."
Edie Falco, Lead Actress in a Comedy, "Nurse Jackie": I am thrilled and honored to be in the company of such talented women."
Laura Linney, Lead Actress in a Comedy, "The Big C": "I am so proud to be a part of such a special show, and thrilled to be included in such a kick ass group of nominees. Cancer and Comedy – how 'bout that??"
Ben Silverman, Executive Producer of "The Office": "It is thrilling that The Office is recognized as the best show on TV year in and year out. Our writers and actors deliver at the highest level, and continue to make America laugh and relate."
Steve Buscemi, Lead Actor in a Drama, "Boardwalk Empire": "I'm so appreciative of the support 'Boardwalk's' been given. It's the role of a lifetime."
Kristin Chenoweth, Guest Actress in a Comedy, "Glee": "The Emmy nomination is a win for April Rhodes. I am truly honored and humbled by this. I look forward to the party and having fun and wearing a cute dress." (Rhodes is her character.)
Julia Stiles, Guest Actress in a Drama, "Dexter": "It's such an honor to be nominated. What a nice surprise. This was my first experience working in television and I am so proud to have been a part of 'Dexter' and to be in such good company with my fellow nominees."
Heidi Klum, Outstanding Reality Compeition Program, "Project Runway": "We'll probably have cupcakes. And a few bottles of something bubbly."
Seth Green, Animated Program, "Robot Chicken": "I was thinking I'd sleep until at least 7 today. It's always dreamlike when you get this call pre the sun coming up. But I'm not complaining. I'm really surprised people don't want to sue us or get mad at us."
Betty White, Supporting Actress, "Hot in Cleveland": "I'm still in shock. I'm so thrilled I can't see straight!" "I'm going to be 90 in January. Don't you think it's a little bit amazing to be lucky?"
Evan Rachel Wood, Outstanding Supporting Actress in a Drama Series, "Mildred Pierce": "It was a little like the day before Christmas. You hope for the best; they certainly all deserve it. But you don't know. You never know. … You never want to get too excited. And you wait and see, and you're fine either way. But then the phone rang, and I jumped out of bed. And the phone's been ringing off the hook since. You just celebrate."
Elizabeth McGovern, Lead Actress in a Miniseries or Movie, "Downton Abbey": "I'm ecstatic, first of all, to be in the show, particularly as an American. I grew up watching shows like 'Downton Abbey,' never thinking for a million years I would ever get to do work like that, with that level of writing, that tells a great story but also suggests a level of history. It has always been my dream to do work like this, and to get this affirmation is truly beyond my wildest dreams."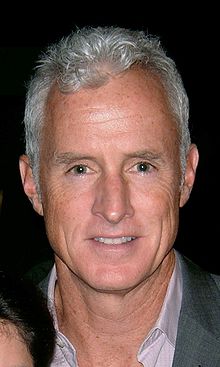 John Slattery, Supporting Actor, "Mad Men": "I'm on Fire Island right now. It feels fantastic! It's exciting and a surprise. I'm already halfway drunk. No … but seriously, I'm on the beach sitting on the beach with my family. Life is good."
Maggie Smith, Supporting Actress in a Miniseries or Movie, "Downton Abbey": "I'm completely thrilled to receive this nomination personally but more so I'm delighted for Julian, Liz, the cast and the talented crew who make the show what it is."
Julian Fellowes, Outstanding Writing for a Miniseries, Movie or a Dramatic Special, "Downton Abbey": "I am absolutely thrilled. I've never been nominated before for an Emmy so this is the first, and it is very, very exciting. It's always exciting when something you've made really seems to have reached people and Downton Abbey appears to have made its mark and now this is the icing on the cake. The whole thing has been an extraordinary experience for us all since it came out."