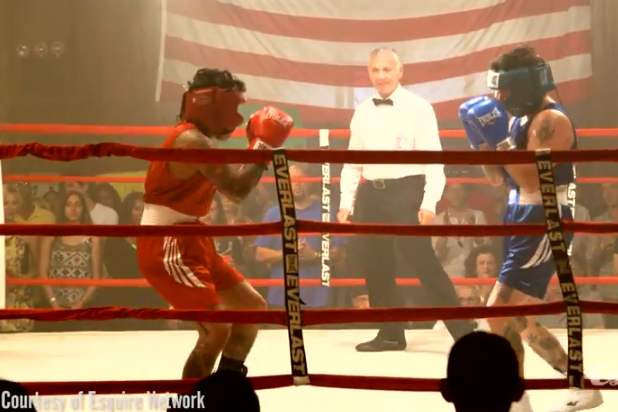 Some people call being hit hard "getting tattooed" — but the stars of Esquire Network's "White Collar Brawlers" give the saying a whole new meaning.
Tattoo artists Chris Torres and John Boy have a beef that can only be settled in the boxing ring, so the two turned to the trainers at Brooklyn's famed Gleason's Gym for Season 2 of the hard-hitting reality show.
Based on TheWrap's exclusive video, the ink experts are just as serious about their training as they are their body art.
See photos: Shootings, Stabbings, Dog Fighting: 11 NFL Scandals That Rocked the League (Photos)
Beyond his appearance on the Esquire series, Torres, one of the top tattoo artists in New York City, has multiple Hollywood connections. In addition to a high-profile client list that includes Anna Paquin and musician Marky Ramone, Torres is also a former cast member on TLC's "NY Ink."
And if you ask him, he's definitely going to win this fight. John Boy, however, has other ideas as he takes his angst out on a training bag in the gym.
Also read: Penelope Cruz Named Esquire's 2014 'Sexiest Woman Alive' (Photos)
"White Collar Brawlers" airs Tuesdays at 10 p.m. ET on Esquire Network.