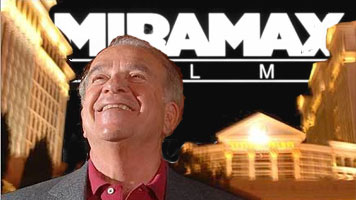 (Updated, Friday 3:20 p.m.)
The Walt Disney Company officially announced that its sale of Miramax to Ron Tutor's consortium of investors has closed.
TheWrap broke the news earlier on Friday that the sale was complete.
Earlier
The Walt Disney Company's sale of MIramax to a consortium led by L.A. billionaire Ron Tutor closed on Friday, TheWrap has learned.
The $660 million purchase of one of Hollywood's most storied film libraries was completed at approximately noon, according to an individual with knowledge of the deal.
The studio behind such Oscar winning hits as "Shakespeare in Love" and "Pulp Fiction" is under new ownership, and is now the property of Filmyard Holdings, a partnership between Tutor, Tom Barrack, Colony Capital, and Qatar Holding
Read also: The Real Miramax Price — $600M
A spokesperson for Colony Capital declined to comment, and Disney did not immediately respond to TheWrap's request for comment.
Though the sticker reads $660 million, Miramax comes with $50 million in cash on its books, as well as $10 million in adjustments. Making the true price closer to $600 million.
In buying the studio, Tutor will put in $100 million, Barrack's Colony Capital will put in $100 million, $300 million will come from debt financing through various banks, and the remaining $100 million will be contributed by the other partners.
In completing the bid, Tutor was able to hold his coalition of investors together despite the high-profile defection of Morgan Creek founder James Robinson. At one point, Robinson had been prepared to put up as much as $100 million toward the purchase of Miramax.
Mesa Global helped put the financing together for Tutor's group.
In return the group gets the rights to more than 700 film titles at a company built by Harvey and Bob Weinstein and bought by Disney in the early 1990s. Also included are non-film assets, such as certain books, development projects and the "Miramax" name.
Though the sale hadn't closed, Miramax's new owners have assembled a new leadership team in recent weeks. In October, the group tapped Mike Lang, a business-development executive who recently left News Corp. as the CEO of the studio.