It was the action-movie equivalent of Sylvester Stallone and his Dream Team-collection of popcorn movie tough guys having to overrun a bunker manned by only Betty White.
Stallone's "The Expendables" easily won the domestic box office for a second straight weekend, despite a typical 54 percent week-to-week drop that brought its three-day total to just $16.5 million, according to studio estimates.
Of five new movies released wide this weekend, only one measured up to its pre-release tracking, Fox's genre-spoof "Vampires Suck," which finished second with a three-day total of $12.2 million. The $20 million satire, written and directed by send-up specialist Jason Friedberg and Aaron Seltzer, has grossed a solid $18.6 million since it was released Wednesday.
Here's the weekend's top 10 (full box-office report continues below chart):
Kick-started in 2000 by Friedberg and Seltzer's "Scary Movie," which grossed $278 million globally on a $19 million production budget, the genre of making fun of genres has yielded a steady stream of low-budget hits.
"I think it's a familiar genre that everybody responds to," said Chris Aronson, executive VP of distribution for 20th Century Fox.
With the overall box office declining 4 percent from the same weekend in 2009, Weinstein/Dimension's $24 million format-converted "Piranha 3D" led the disappointment parade, grossing just $10 million.
"Here is a genre picture that got an 83 percent score on Rotten Tomatoes, and the audience didn't give a rat's ass," noted one rival-studio distribution official.
For you 3D cheerleaders keeping score at home, and at nearby European-owned entertainment-trade outlets, that's three consecutive turkey performances by 3D films, with "Cats and Dogs: The Revenge of Kitty Galore" and "Step Up 3D" also floundering.
And no, we're not going to harp on the "3D as a percentage of opening gross" metric that format enthusiasts have called meaningless; in fact, 92 percent of "Piranha's" Friday and Saturday audience paid for 3D tickets, with 2,202 of the movie's 2,470 North American engagements playing it in 3D.
Here's the only metric that matters: not enough patrons were willing to pay the extra 3D money to see a genre film, despite good reviews and pre-release buzz.
Noted a rival distribution executive: "It's been proven that audiences will embrace quality 3D movies, but to think that you can put 3D on anything and that it will guarantee success? Not a chance."
Of the four films debuting Friday, Warner-distributed comedy "Lottery Ticket" starring Ice Cube, Bow Wow and Terry Crews had the most productive weekend. Produced by Alcon Entertainment for around $17 million, the PG-13-rated film grossed $11.1 million.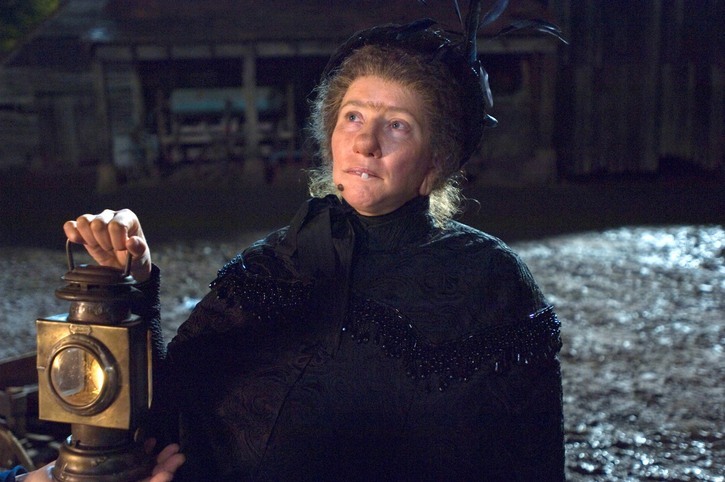 Universal family-genre follow-up "Nanny McPhee Returns," meanwhile, didn't have a high bar to jump, given that had already grossed $62.9 million internationally since March.
But the $35 million film, starring Emma Thompson, Maggie Gyllenhaal and Ralph Fiennes tripped anyway, grossing just $8.3 million. (The original 2006 "Nanny McPhee" opened to $14.5 million.)
"This was a huge success overseas," countered Universal distribution president Nikki Rocco. "Whatever we got in North America was gravy."
One other film debuting Friday, Miramax low-budget comedy "The Switch" starring Jason Bateman and Jennifer Aniston, finished with $8.1 million — in line with rather moribund pre-release expectations.
Among holdovers, Sony's Elizabeth Gilbert-adaptation "Eat Pray Love" dropped just under 50 percent in week two, with the $60 million empowerment-themed picture, starring Julia Roberts, scoring another $12 million. It's domestic gross now stands at $47.1 million.
In its third weekend, Sony Will Ferrell comedy "The Other Guys" dropped just over 40 percent to $10.1 million. It's now up to $88.2 million in the U.S. and Canada.
Meanwhile, rounding out the top 10, Universal Comic-Con fave "Scott Pilgrim vs. The World" never did find that audience, dropping 53 percent from its disappointing debut a week earlier to just over $5 million. The $60 million Michael Cera comedy now stands at $20.7 million.
But don't worry, Cera has more work lined up.
The 22-year-old Canadian actor will next be seen in the film adaptation of "Arrested Development."