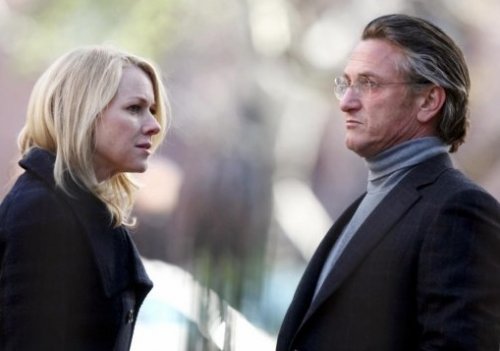 Doug Liman's film "Fair Game," the only American movie competing in Cannes for the Palme D'Or, premiered on Thursday to an overflow screening that was delayed as a technical crew searched for the computerized French subtitles. But, as it turned, they were not part of the subtitling file — so the film ran without them.
Some people left in outrage. Those who stayed were treated to a command performance by director Doug Liman, Naomi Watts and Sean Penn.
The Summit film stars Watts, who also co-stars in Woody Allen's "You Will Meet a Tall Dark Stranger," also at the festival this week; and Penn, who, according to The Guardian, didn't make it to Cannes, choosing instead to join Mark Schneider, senior VP of the International Crisis Group (ICG), to testify before the U.S. Congress on Haiti earthquake relief.
The film tells the true story of Valerie Plame (Naomi Watts), covert officer in the CIA's Counter-Proliferation Division, who led an investigation into the existence of weapons of mass destruction in Iraq, only to have her cover leaked. Valerie's husband, diplomat Joe Wilson (Sean Penn), who personally investigated an alleged sale of enriched uranium from Niger (and confirmed the sale to be nothing more than a rumor), decides to tell the truth, much to the Bush administration's displeasure.
It's nice to see Liman tackling more substantial material after a career marked by films like "Swingers" (I never understood what all the fuss was about) and "Jumpers." At the press conference, Liman remarked, "This is what I've been trying to do my whole career … make films that are entertaining and meaningful. This film is a step up for me. There is no way – since I have failed in the past, that I could have done this without this incredible team."
Liman went on to explain that his father ran an investigation for the Iran Contra hearings and that he tried to couch
this subject matter in "The Bourne Identity," but "nobody got it."
"Sunlight is the best disinfectant," he said. "Telling the true story is better than punishing the players."
The filmmakers agreed that "Fair Game" is a story about telling the truth, but it is also a personal story about a woman whose stellar career is damaged and her marriage jeopardized when she becomes a casualty of a corrupt government agenda.
Naomi Watts is terrific as a woman with an incredibly high breaking point. She's tough, but human, focused enough to hold down a dangerous and demanding job while still being present for her children and husband.
"What I love about Valerie is that you don't get her all at once," Watts said. "A lot of material I've been drawn to are women in some kind of psychosis … since David Lynch, it's just gone that way. She maintained an incredible level of strength and she has this incredible husband who leads her to tell the truth. Her breaking point is at a level I could never achieve myself."
Liman related that he was able to cast his first choices in the lead roles. Speaking of the absent Penn, Liman called him probably "the greatest living actor." He went on to say that Penn "did not disappoint" and that his working methods "are extraordinary."
"He would hang out with Joe Wilson and become more and more like him. He picked up every little detail. It was like a horror movie. It was like a bodysnatcher who just sucked Joe Wilson out and into Sean Penn."
And Penn is tremendous as the truth-seeking Wilson, who comes across onscreen as an intelligent man with really good values and also, possibly the world's greatest husband. The real Valerie Plame and Joe Wilson are clearly a couple to be reckoned with. Liman said that although they are very supportive of the film, which is based on Plame's book "Fair Game: My Life as a Spy, My betrayal by the White House," as a film festival, Cannes does not allow the subjects of a film to appear at a press conference.
The couple is in Cannes, however, supporting the documentary on their story, "Coutndown to Zero" (which, like "Fair Game," is also a Participant production). So like Watts, Plame also has two films at the festival.
Hopefully this will elevate Liman's career and we'll see more of this kind of filmmaking from him in the future. It's interesting to watch a career evolve.
In the documentary I saw earlier in the week, "Hollywood Don't Surf," there are excerpts of a 20-year old Sean Penn as the now legendary surfer/stoner character Jeff Spiccoli in "Fast Times at Ridgemont High," and even then, Penn nails it. The surfers interviewed in the film comment on his perfect portrayal of a guy who everyone knew in High School. In 1982 who would have guessed that Jeff Spiccoli would have grown up and become Joe Wilson, crusader for justice (both on and offscreen)?