"X Factor" can't live up to its own hype. Neither can "Terra Nova." And "The New Girl," less ambitious but perhaps better crafted, may be more successful than either.
Welcome to the first of TheWrap's five-part, network-by-network predictions for the new fall shows, in which we risk looking very silly in a few weeks. Looking at ratings trends, scheduling, and even whether shows are any good, we'll try to predict which new series will thrive or disappoint this fall.
Also read: From 'Terra Nova' to 'Men,' Fall TV's Biggest Gambles
After 2010-11 failed to produce any major new hits until the midseason premiere of NBC's "The Voice," this year finds many of the networks preferring caution to big event shows — the kind, like NBC's failed "The Event," that aspire to become cultural touchstones. ABC and CW's schedules feature more of their reliable, female-centered dramas, NBC is building on its comedy slate, and CBS is making just a few, carefully selected additions to its robust schedule.
But Fox is taking the biggest gambles of the new season.
The top-rated network in the coveted 18-49 year-old demographic could have coasted on "Glee" and last season's successful revamp of "American Idol." Instead, it is trying to topple CBS in total viewers. It hopes to expand on the success of "Idol," TV's most successful show, and to create a vast new sci-fi mythology more inclusive than the one "Lost" successfully introduced in 2004.
But Fox may be most successful with "New Girl," at least in terms of profitability. Sitcoms may be less glamorous, but they're a lot cheaper to make than event shows.
Also read: From 'Terra Nova' to 'Men,' Fall TV's Biggest Gambles
We aren't by any means predicting quick cancellations for "X Factor" or "Terra Nova." But we'll be stunned if either comes close to the ratings for "Idol" — the kind of numbers that would seem to justify the huge costs and hype for the new shows.
Here are our predictions for Fox's lineup:
THE NEW GIRL
Fox has given its hipster-nerd roommate comedy the cherished time slot after "Glee," and the shows have similar twee appeal. Both are precious, populated by attractive people impersonating misfits, and happy to mine proven cultural touchstones for readymade audience endearment ("Dirty Dancing" plays a crucial role in the "New Girl" pilot).
Last season, Fox gave the post-"Glee" timeslot to "Raising Hope," a show that sometimes felt jarringly different from "Glee" in tone. "Glee" averaged a 4.4/12 rating/share in the 18-49 demo, and "Hope" managed a 2.7/7.
"New Girl" should fare far better after "Glee" than "Hope" did — we would predict ratings in the solid 3s, and that "Hope" will benefit from its new timeslot after "The New Girl."
Also read: 'Terra Nova' Seeks Wider Audience Than Lost, Producer Says
The new comedy may provide a musical transition from the tune-packed "Glee" to the tune-free "Hope": Real-life singer Zooey Deschanel's lead character has a nervous habit of making up songs. It's just one aspect of the show that feels not just crafty, but ruthless.
X FACTOR
"X Factor" needs to be even more ruthless to live up to its creator's expectations. Simon Cowell has said he wants "X Factor" to displace "American Idol" as the biggest show on television, and we don't think that's going to happen.
The reunion of Cowell and Paula Abdul will certainly bring a large, built-in audience. Expect ratings at least in the 5s for the first episode. But we don't know if the show will hold viewers.
The problem? It seems a bit unpleasant to watch. What we've seen of "X Factor" so far has felt cynically packaged — but not especially well-packaged.
In early promos and the show's panel at the Television Critics Association summer press tour, Cowell has played up supposedly dramatic conflict — between him and the other judges, him and contestants, and even the male and female panelists. The tiresome sniping suggests manufactured controversy.
Recent preview clips — including an 8-minute one that aired after Sunday's NFL games — have tried to show more heart. But the show seems to lack the "Idol" gift for seemingly effortless manipulation. The usual caterwaulers are here, but some seem as self-aware and stagey as the judges.
The show will need to find some real emotion to avoid becoming one in which the judges play judges, the singers play singers, and viewers feel duped. The audience will need to believe in the contestants, and the process, to feel like the winner deserves the show's $5 million prize — the biggest in TV.
TERRA NOVA
Fox's other big gamble is in danger of becoming a Frankenstein — one of those shows brought to life from too many parts.
Its premiere, which was due to air in May but was delayed so that more special effects could be included, is the product of 12 executive producers. Among them is Steven Spielberg, whose name dramatically heightens expectations.
"Terra Nova" tries to deliver with family drama, a jailbreak, teen romance and rebellion, time travel 85 million years into the past, dinosaur chases, the introduction of some mysterious rebels — and lots of hokey exposition.
The characters, so far, feel stock. And the dinosaurs should look a little more dynamic, since they're the most fun part of the show. (The premiere's high point is a confrontation between stranded kids and dinos called "slashers" — the show's version of raptors — re-enacting "Jaws" in the jungle.)
Fox has declined to say how much the show costs, but insiders told TheWrap last year that the pilot alone could cost as much as $20 million. That was before the delayed premiere. Producers now say the show is on budget, because expensive investments in sets, for example, will be spread out over the first season's 13 episodes.
Your grandmother may tell you that the secret ingredient in her cooking is love. "Terra Nova" has too many cooks, piles of money, and many plot elements that feel crammed in to appease everyone. As a result, it feels too scattered, so far, for anyone to love it — as much as we'd like to.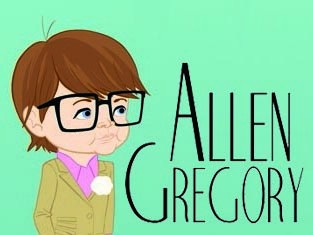 FOX'S OTHER SHOWS
If viewers latch onto the surlier aspects of "X Factor," then "I Hate My Teenage Daughter," the caustic comedy that follows its Wednesday-night edition, will do fine. Otherwise, the show about spitfire mothers now raising mean-girl daughters may be too willfully abrasive to find an audience.
"Allen Gregory," meanwhile, the latest addition to the Sunday night animation block, looks safe. It has star power in Jonah Hill (voicing the lead character), and a cushy timeslot between "The Simpsons" and "Family Guy." The premise — the world's most pretentious 7-year-old has to attend elementary school with normal kids — should lend itself to laughs.