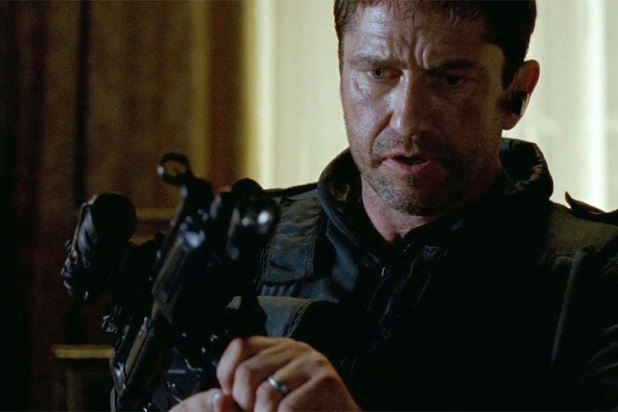 In addition to critics, the panned White House action movie — "Olympus Has Fallen" — has a new enemy: The Federal Communications Commission.
On Monday, the FCC proposed leveling $1.9 million in fines at Viacom, ESPN and NBCUniversal for repeatedly airing a TV spot for the 2013 film, one that simulates the sounds from the nationwide Emergency Alert System.
In a statement announcing the fines, the FCC said: "Frivolous, casual, or other uses of EAS tones for reasons other than their defined purpose can desensitize viewers to the tones and thereby undermine the effectiveness of the system in the event of an actual emergency."
Also read: FCC Fines Affiliates for Fake News Reports
This isn't the first time that the FCC threatened to fine broadcasters for featuring the EAS' signature sounds. Last November, the FCC proposed fining Turner Broadcasting $25,000 for airing a Conan ad that featured the alert tones. The ad aired in connection with the appearance of Jack Black on Conan O'Brien's show on April 26, 2012.
The FCC  bans broadcasters and cable networks from airing any simulation of the emergency alert system's tones for other purposes besides warnings.
Viacom faces the brunt of the fines — to the tune of $1.12 million — for airing the ad multiple times on seven of its networks over a five-day period. NBCUniversal faces $530,000, while $280,000 lands on ESPN.
Also read: 'Olympus Has Fallen' Sequel: Gerard Butler, Aaron Eckhart to Save London Next
In comments to the FCC, several of the companies did not catch the ad's use of sounds from the emergency alert system in their normal review of advertising. However, once they became aware of it, the companies reacted quickly — removing the alert tones from the commercials and revising commercial standards to prevent any repeat of the incident.
The companies have 30 days to pay the fine or contest the action.