Focus Features has picked up U.S. distribution rights to the Toronto-favorite, "The Place Beyond the Pines," an executive with the company told TheWrap.
The deal closed early Sunday morning. And Focus is planning to release the film in 2013.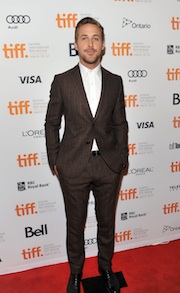 The film tells the story of a motorcycle stunt rider-turned-bank robber who turns to crime to try to feed his family. Derek Cianfrance ("Blue Valentine") directs from a script he wrote with Ben Coccio and Darius Marder.
Also read: Toronto Film Fest: "Place Beyond the Pines" Mixes Star Power With Story-Telling
"The Place Beyond the Pines" screened in Toronto earlier this week, following major pre-festival buzz from buyers.
Ryan Gosling stars in the film, and Bradley Cooper plays a hotshot cop on the biker's tail. Cianfrance collaborated with Gosling on 2010's "Blue Valentine."
Focus acquired the rights from Sidney Kimmel Entertainment (SKE), which financed the movie and which was represented at Toronto by Jim Tauber and Nick Hanks, with WME Global and Creative Artists Agency acting as sales agents. International sales to the feature are being handled by Sierra/Affinity.
The movie was produced by Jamie Patricof and Lynette Howell through their Electric City Entertainment, Alex Orlovsky through his Verisimilitude, and SKE's Sidney Kimmel.
The cast of "The Place Beyond the Pines" also includes Rose Byrne, Mahershala Ali, Emory Cohen, Dane DeHaan, Gabe Fazio, Bruce Greenwood, Ray Liotta, Ben Mendelsohn, and Harris Yulin.
"The Focus team's ability to work in partnership with writers and directors is known and respected by the film community. Their passion for this very personal project is why I know they are the right home for our new movie," said Cianfrance.
There is speculation that several of the performances in the film could be major awards contenders, although some critics grumbled that the sprawling "The Place Beyond the Pines" is too long.