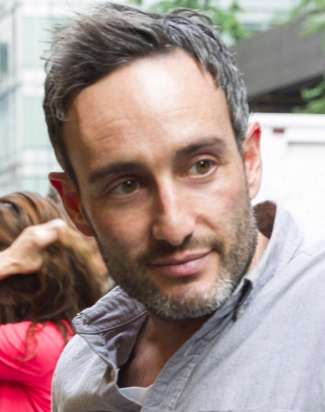 Murray Miller inked a new two-year deal with HBO that graduates him to executive producer on "Girls," and also orders the development of new comedy, "Mr. Romance."
The upcoming show for the pay-TV channel will reunite Miller with fellow HBO joke-slinging veteran, Mike White.
The in development half hour comedy project is based on the 2010 Josh Bearman article, "The Only Muscle I Can't Control: In Search of the Next Romance Novel Cover Man." Bearman will executive produce the new venture, with help, of course.
See photo: 'Girls' Season 3 Poster Suggests Royal Hangovers Are Brewing

Miller will pen the "Mr. Romance" script with Casper Christensen. White and David Bernad — also of "Enlightened" — will earn executive producer titles through their company, Rip Cord Productions.
As for his non-HBO resume, Miller also co-executive produced "American Dad" and co-produced "King of the Hill" for Fox. He served as co-executive producer on "Girls" prior to the new deal and promotion.
Miller is represented by UTA and attorneys Don Walerstein and Matt Walerstein. White and Bernad are represented by UTA and Sloane, Offer, Weber & Dern. Bearman is repped by UTA, Circle of Confusion and attorney Linda Lichter. Christensen is represented by CAA and Douglas Entertainment.