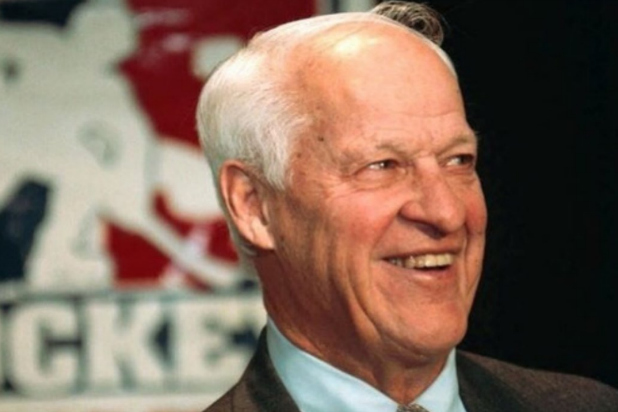 Gordie Howe — a.k.a. "Mr. Hockey" — has died, the Detroit Red Wings have confirmed. He was 88.
Howe played more than 1,700 games in the NHL, amassing more than 800 goals scored. The legend also won four Stanley Cups with the Red Wings. Howe took home six MVPs and led the league in scoring a half-dozen times as well.
"Gordie's commitment to winning was matched only by his commitment to his teammates, to his friends, to the Red Wings, to the city of Detroit and – above all – to his family," NHL commissioner Gary Bettman said in a statement. "His devotion to [his wife] Colleen through her illness and the fact that he extended his playing days into a fifth decade so he could play with his sons are only two examples of that true priority in his life."
Also Read: Hollywood's Notable Deaths of 2016 (Photos)
The Canadian-born Hall-of-Famer was a 23-time All-Star. The ambidextrous Howe retired from pro hockey at the incredible age of 52.
Howe underwent stem cell treatment in 2015, having suffered what his family referred to as a "significant stroke" at some point in the past. He also battled dementia.
The NHL and Howe's business manager did not immediately return TheWrap's request for a statement.
Howe was predeceased by his wife Colleen in 2009. He leaves behind four children: Marty, Mark, Murray and Cathy.
Also Read: Emilio Estevez Coaches Anaheim Ducks -- Via Twitter
Here's the Red Wings tweet:
Thoughts and prayers to the Howe family as Gordie Howe passes away at the age of 88. #9RIP pic.twitter.com/i9KRzXRgwV

– Detroit Red Wings (@DetroitRedWings) June 10, 2016