This weekend's intense "The Call" doesn't exactly shout "chick flick," but Sony and TriStar dialed up a surprisingly strong $17 million at the box office this weekend by selling women on Halle Berry.
Produced by Troika Pictures and WWE Entertainment, the independent film involves a serial killer kidnapping a young girl, and it's violent enough to be rated R. But distributor Sony and TriStar focused the marketing campaign on Berry and co-star Abigail Breslin, aimed it directly at women and connected.
Women made up 61 percent of "The Call's" audience.
"We did our market testing," one of the film's producers Michael Helfant told TheWrap Monday, "and even though it's a very intense thriller, there are two very strong female characters who essentially save the day, and that made it appeal to women."
Also read: Why 7 p.m. Is the New 'Midnight Opening' at the Box Office
That's been a key to success for several of the year's biggest hits. Audiences for three of 2013's four highest-grossing films so far — Universal's gross-out comedy "Identity Thief" and its horror film "Mama" and Relativity's romance "Safe Haven" — have all skewed female.
Women made up 58 percent of the "Identity Thief" crowd, "Mama" was 61 percent and "Safe Haven" was 71 percent. Even the year's biggest earner — Disney's mega-budgeted "Oz the Great and Powerful" — drew an opening audience that was 52 percent women.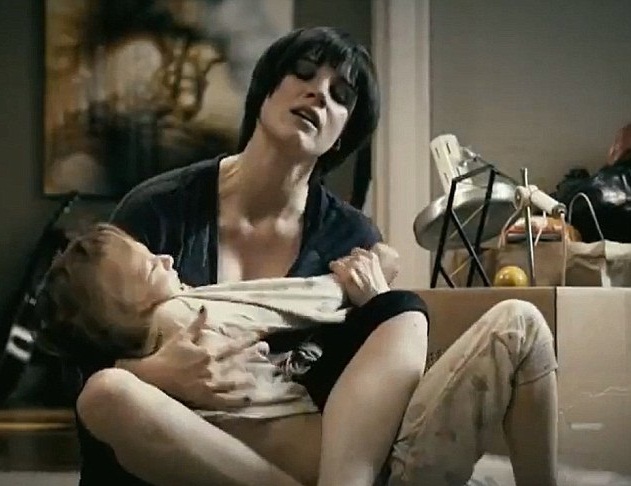 "Identity Thief," "Mama" and "Safe Haven" could hardly be more different, and of course it's more than romance movies that appeal to broad blocs of women.
The "Mama" number, for example, wasn't surprising — young women are frequently the key demo for horror films. But in Melissa McCarthy, Jessica Chastain and Julianne Hough, the films all had strong female central characters, as did "The Call."
You don't want to make too much of the success of those films, though. While hits, none of the them are blockbusters; "Identity Thief" is at $123 million domestic, "Mama" at $71 million and "Safe Haven" $66 million. And this is typically a slow season at the box office.
Also read: 'Burt Wonderstone' Can't Take 'The Call' at Box Office as 'Oz' Repeats at No. 1
"Early winter offerings in Hollywood aren't exactly the cream of the crop," Exhibitor Relations senior analyst Jeff Bock told TheWrap, "and that is as true in 2013 as it has been in years past. I think it's just more glaringly apparent, because none of the action films geared towards males have done much business."
Before the Steve Carell comedy "The Incredible Burt Wonderstone" misfired with $10 million over the weekend, films starring Ryan Gosling ("Gangster Squad"), Russell Crowe and Mark Wahlberg ("Broken City") came up short at the box office, and action films from Jason Statham, Sly Stallone and Arnold Schwarzenegger tanked.
Women are critical in the box-office equation, and there are almost always films in the market aimed squarely at females. Focus Features is rolling out Tina Fey comedy "Admission" Friday, for example.
And the gender numbers likely will level out with the arrival of Film District's thriller "Olympus Has Fallen" on Friday, Paramount's "G.I. Joe: Retaliation" on March 28 and the summer's testosterone-driven tentpole movies like "Iron Man 3" and "Man of Steel."