A version of this story about Henry Winkler first appeared in the Down to the Wire issue of TheWrap's Emmy magazine.

When Henry Winkler's agent told him he was on the short list for a part in an upcoming HBO comedy series from Bill Hader and Alec Berg, Winkler had an immediate response: "Is Dustin Hoffman also on the short list? 'Cause if he is, I'm not going in."
But Hoffman wasn't, so Winkler showed up, "made Bill Hader smile and then laugh," and landed the role of Gene Cousineau, an alternately brash and seductive acting teacher in "Barry."
The acclaimed new comedy's 13 nominations include Outstanding Comedy Series and acting nods for Hader and for Winkler, 42 years after he received the first of his three noms for the iconic role of Fonzie in "Happy Days."
Also Read: Ron Howard, Henry Winkler Mourn Death of 'Happy Days' Costar Erin Moran
"I was 27 when I got the Fonz," Winkler said. "I am now 72. There are no words to explain to you the gratitude that I get to continually live my dream."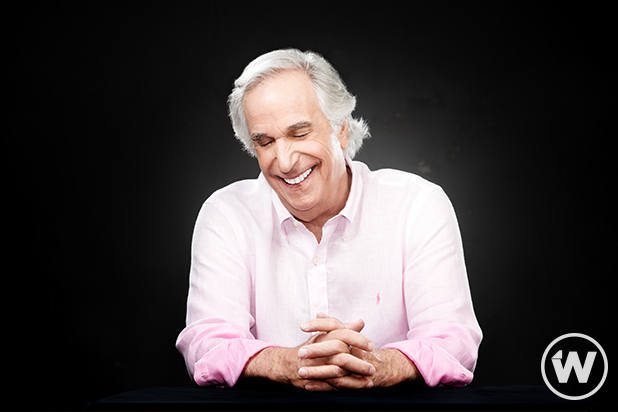 When we first meet Gene Cousineau in the initial episode of "Barry," Hader's hitman character has followed a target into an acting class in a small theater. He's intrigued when he sees the extravagantly theatrical teacher reduce a young, aspiring actress (Sarah Goldberg) to tears, causing her to dig deep and give a great performance.
From there, Cousineau is a treat and Winkler is a scene-stealer, whether he's turning a police interview into the (successful) seduction of a comely police detective (Paula Newsome) or auditioning for a one-line role as a guy waiting in line.
Also Read: Henry Winkler Says 'Arrested Development' Season 5 Will Premiere in 'Midsummer'
"I have auditioned for one-liners," Winkler said. "I had one line on my very first job in Hollywood, on "The Mary Tyler Moore Show." I was thrilled, and I know what it's like to do that. The sadness of who my character thinks he is in the theater, where they stand and applaud when he walks in to start the class, as opposed to auditioning for one line — I think that's the very essence of him. Everybody wants to be somebody else."
The role, he added, was originally written to be "a meaner, darker louse." But as Hader and Berg watched Winkler play the part, they softened the character and began to write him to Winkler. "You take each scene as it comes," he said of his approach. "You work with incredible acting partners. And then you give it up to the acting gods and hope it comes out."
And by the way, Winkler says he's not embarrassed at all by the fact that the phrase "jumping the shark" came from a 1977 "Happy Days" scene in which Fonzie, still clad in his omnipresent leather jacket, went water skiing and jumped over a shark.
Also Read: 'Barry,' 'Silicon Valley' Renewed by HBO
"Newspapers would mention jumping the shark," he said, "and they would show a picture of me in my leather jacket and swim shorts water-skiing. And at that time I had great legs. So I thought, 'I don't care.' And we were No. 1 for the next four or five years."
And more than 20 years later, Winkler was happy to shoot a scene in which his character on "Arrested Development," Barry Zuckerkorn, encountered a dead shark lying on a pier and quite literally jumped over it.
"There was a book, there was a board game and it is an expression that is still used today," he said. "And I'm very proud that I am the only actor, maybe in the world, that has jumped the shark twice — once on 'Happy Days,' and once on 'Arrested Development.'"
Watch video of Henry Winkler's interview above. To read more of TheWrap's Down to the Wire issue, click here.