Hillary Clinton responded to Paul Ryan and Donald Trump's decision to pull the Republican health care bill on Friday, tweeting that the decision was a "victory for all Americans."
"Today was a victory for the 24,000,000 people at risk of losing their health insurance, for seniors, for families battling the quiet epidemic of addiction, for new moms and women everywhere," the former Democratic candidate said in the statement shared on Twitter.
"Most of all, it's a victory for anyone who believes affordable health care is a human right," the statement continued.
---
Also Read: Paul Ryan Pulls Doomed Health Care Bill at Trump's Request
---
Clinton, echoing a statement made by her Democratic primary challenger Bernie Sanders, warned that the fight is not yet over.
"We cannot forget: This victory happened because people in every corner of our country committed their time and energy to calling their representatives, showing up at town hall meetings, and making their voices heard," she wrote. "The fight isn't over yet — we will have to push back on future bad ideas and embrace good ones to make health care more affordable — but we are reminded today that there is no substitute for standing up and defending our values."
Clinton's remarks follow President Trump's statement from the Oval Office, in which he said the health care bill fell short in the lead-up to the House vote because of no support from Democrats. "They weren't going to give us a single vote," the president said.
---
Also Read: Twitter Mocks Trump, Paul Ryan After Obamacare Repeal Fails Bigly
---
With news outlets reporting that 27 Republicans in the House were solidly in the "no" camp and another four likely to follow, the outcome of the bill was in doubt from the get-go. As of Friday morning, the approval of the GOP health care plan was at 17 percent.
News that Republicans had pulled the bill entirely came just minutes before the scheduled vote on Friday afternoon.
Clinton also shared the stories of people who would be negatively affected by the repeal of the Affordable Care Act, including survivors of cancer, addiction and other chronic illnesses.
"Let's not be distracted," Clinton wrote. "Let's continue to stand up, organize, resist, put forth good ideas to improve the existing system & peoples' lives."
---
Also Read: 'Morning Joe' Trashes Trump's Health Care Plan: 'Obviously Stupid Play' (Video)
---
See the tweets below:
Today was a victory for all Americans. pic.twitter.com/LX6lzQXtBR

— Hillary Clinton (@HillaryClinton) March 24, 2017
But this fight isn't over yet and we can't forget who it's about. Here are some stories…

— Hillary Clinton (@HillaryClinton) March 24, 2017
Natarsha, whose breast cancer was caught early because of a screening at Planned Parenthood, which Republicans would defund. pic.twitter.com/oTXMjrw8Tv

— Hillary Clinton (@HillaryClinton) March 24, 2017
Keith, who brings his mother with Alzheimer's to work with him because he can't afford care for her during the day. pic.twitter.com/HD9GyX9E9D

— Hillary Clinton (@HillaryClinton) March 24, 2017
Angelina, a young woman with autism who is already worrying who will take care of her when her parents are gone. pic.twitter.com/LwLQ8VcCsK

— Hillary Clinton (@HillaryClinton) March 24, 2017
Pam, who is raising her grandson because his parents are struggling with opioid addiction – a silent epidemic in so many communities. pic.twitter.com/PhfjzMTF1j

— Hillary Clinton (@HillaryClinton) March 24, 2017
Ryan, who was born with a disability and with the support of his family and world-class health care has had a lifetime of opportunities. pic.twitter.com/aHB9xvWU34

— Hillary Clinton (@HillaryClinton) March 24, 2017
Let's not be distracted. Let's continue to stand up, organize, resist, put forth good ideas to improve the existing system & peoples' lives.

— Hillary Clinton (@HillaryClinton) March 24, 2017
9 Movies to Remind You How Bad US Health Care Used to Be - And Might Be Again (Photos)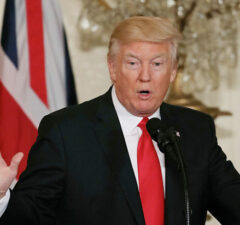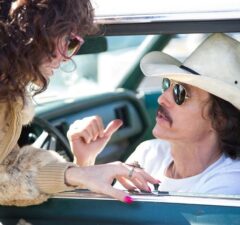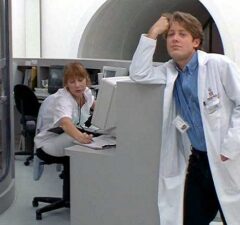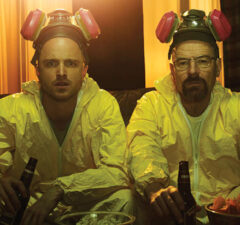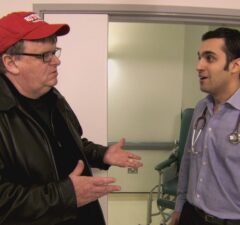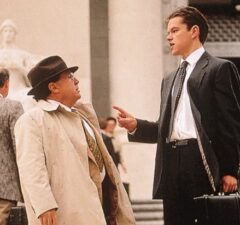 (Tap photo and swipe to view gallery)