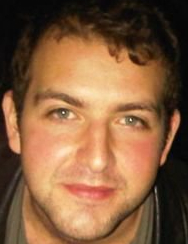 What happens in Los Angeles is leaving for Las Vegas, as producer Daniel Alter ("Hitman," "The Apparition") is opening the management and production company Alter Ego Entertainment in Sin City's trendy Downtown area.
With Nevada's newly approved production tax incentives going into effect Jan. 1, the state is in a strong position to lure film, television and commercial shoots, and Alter is getting in on the ground floor while there's still room. He expects to make a two or three trips per month to Las Vegas over the next six months with plans to aid his industry colleagues and aspiring local artists by serving as an ambassador of sorts between Hollywood and the gambling mecca.
Alter is already working with the Nevada Film Commission, which holds a screenwriting competition that offers its winner a chance to meet with Alter next month when he moderates a screenwriting panel in Las Vegas.
Also read: The Black List Picks 6 Screenwriters for Las Vegas Lab
"We are happy that industry professionals like Daniel Alter have established a presence in Nevada to take advantage of our favorable tax climate benefiting the entire production and creative community here in Nevada," said Eric Preiss, director of the Nevada Film Office.
Alter Ego Entertainment will initially focus on literary management, which is Alter's background. He started working as a literary manager with Brooklyn Weaver's Energy Entertainment before a enjoying a brief partnership with Caliber Media Co.
Additionally, Alter is in the early stages of putting together a production fund to take advantage of the state's tax incentive for not only film shoots, but digital projects such as apps as well as video games, which Alter has a history of developing as features.
Alter has strong ideas about mobile content and its delivery, believing digital to be the future of the entertainment business. In the meantime, Alter Ego is laying the groundwork for its infrastructure with several reality show concepts it's developing, many of which may be distributed via digital platforms.
With regard to management, the company will not limit itself to developing and shopping speculative screenplays by new writers, as it plans to represent and nurture young authors as well. Alter, who has had success in mounting projects based on IPs such as video games and comics, wants to make a play in the YA book field that has spawned blockbuster franchises such as "Twilight" and "The Hunger Games."
"Digital publishing methods are becoming a normal way to introduce new IP to the market," says Alter, pointing out the Universal's upcoming adaptation of "Fifty Shades of Grey." "We'll probably explore that model."
While material the company develops will not necessarily be set in Nevada, Alter would like to find a TV or digital series to produce locally, pointing out what "Breaking Bad" did for New Mexico, where  75% of "The Avengers" was also filmed.
Alter Ego will be setting up shop Downtown, which is quickly becoming the city's hub of the arts and entertainment scene. Indeed, Downtown Las Vegas has cleaned up in recent years, with some likening it to Austin and San Diego's Gaslamp district.
Alter, who has frequently traveled to Vegas since he was a kid, had heard about the developments going on downtown but had not actually been there to see for himself in years.
"When I got downtown, and was at a party on Fremont Street, someone could have literally taken a blindfold off of me and told me I was in Austin. I would have believed them," said Alter.
The Black List, which announced its 2013 selections Monday, recently held its inaugural screenwriters lab Downtown, while just last year, SXSW held its first Version 2.0 (for which Alter was on the mentor committee) in Vegas, with many of the after-hour parties taking place Downtown.
Also read: Black List Unveiled: 72 of Hollywood's Favorite Screenplays (Complete Rankings)
The area, unlike the Vegas strip, doesn't have tourist-filled casinos, and is instead populated by bars, restaurants and a burgeoning music scene. Additionally, the University of Las Vegas is said to boast one of the most respected Creative Writing departments in the country.
"There's a large talent pool in this state, which has a lot more to offer its creative types than other states with filming incentives. It also happens to be right next door to California, have an amazing international airport, and no offense to Shreveport, but this is Vegas, baby!"
As a producer, Alter is currently developing "Kane & Lynch," an adaptation of the comic "Hack/Slash" and a "Jonny Quest" movie for Warner Bros. He is also an executive producer on "Agent 47," a sequel to "Hitman" that would've found Paul Walker replacing Timothy Olyphant as the bald, bar code-tattooed assassin.