"Oz the Great and Powerful" will break the box office out of its winter slump, say industry analysts and insiders, who are convinced that moviegoers will descend on multiplexes like a pack of flying monkeys this weekend.
Disney will roll out "Oz" nationwide on Friday, and it couldn't come at a better time for the box office, which is down nearly 15 percent from last year and has seen a string of misfires since the beginning of the year.
"We're optimistic," Disney's head of distribution Dave Hollis told The Wrap Tuesday, and the latest tracking on "Oz" — suggesting it could open as high as $85 million — gives him reason to be. "I'm a big believer in box-office momentum" he said, "and I think a successful major movie can help the whole marketplace, big and smaller films, for months."
Momentum is more than a concept. When a blockbuster hits theaters it means more media buzz, bigger audiences see more trailers and people talking about the fun they had at the movies when they get back to work on Monday. And with the overall box-office numbers as bleak as they've been, some positive energy would hit the spot right now.
Last weekend, Warner Bros.' fantasy epic "Jack the Giant Slayer" — like "Oz" a $200 million effects-heavy 3D extravaganza — opened to a paltry $27 million. Bruce Willis and "A Good Day to Die Hard" underwhelmed domestically with just $60 million, and that was way better than the embarrassing openings of Arnold Schwarzenegger's "The Last Stand" ($6.2 million) and Slyvester Stallone's "Bullet to the Head" ($4.5 million).
Also read: Will Pricey 'Oz' Stay on Track After 'Jack' Got Whacked at Box Office?
It hasn't just been action heroes coming up short. "Gangster Squad" was a misfire for Warner Bros., as was the supernatural romance "Beautiful Creatures." Fox's Mark Wahlberg-Russell Crowe crime thriller "Broken City" couldn't break out, and Jennifer Lopez was no help to Film District's "Parker."
The biggest hit of of the year has been Universal's R-rated Melissa McCarthy-Jason Bateman comedy "Identity Thief." With a $35 milion budget, it's a moneymaker, but at $108 million it's no blockbuster. The next two biggest earners, the horror thriller "Mama" and the zombie rom-com "Warm Bodies," are well into the black but haven't broken $75 million.
"Those are all mid-level hits," pointed out Exhibitor Relations vice president and senior analyst Jeff Bock, "but what you don't have there is a real breakout film, the kind that gets people everywhere talking about the movies."
By contract, at this time last year, "The Lorax," an animated kids film, had just pulled off a stunning $70 million debut. The Channing Tatum-Rachel McAdams romance "The Vow" was at $112 million, the Denzel Washington-Ryan Reynolds thriller "Safe House" was at $109 million and "Journey 2: The Mysterious Island" was on its way to $103 million. And the "Hunger Games," with Jennifer Lawrence as Katniss Eberdeen, was weeks away from making March a record-breaker with its eye-popping $152 million opening weekend.
Also read: 'The Hunger Games' Box-Office Bonanza: 4 Lessons Hollywood Must Learn
This year's early box office slump could work in favor of "Oz," BoxOffice.com editor-in-chief Contrino told TheWrap.
"The landscape is set up really well for it, because there has been a void in terms of event movies and films with family appeal," he said. "If 'Jack the Giant Slayer' connected with families, it might be a different story, but that's only going to help 'Oz' now."
Hollis said that he learned first-hand the value of box-office momentum in 2010, when Disney rolled out "Alice in Wonderland."
That was another pricey, 3D effects-driven take on a classic tale — it also had the same production designer, Robert Stromberg, as "Oz" — that went on to take in more than $1 billion worldwide.
"I know that we got a significant boost from 'Avatar,' which had opened in December," Hollis said. "It got people excited about movies, and 3D, and I'm sure it helped."
The 3D factor is going to give "Oz" a lift as well. Of the 3,912 theaters that will be screening the "Wizard of Oz" prequel, 3,056 will be 3D and 307 will be Imax theaters, and they'll be charging premium prices. That will be roughly double the number of 3D theaters that "Alice" played in.
While early 2013 has been a box-office downer, it's also suffered by comparison with last year, which was a record-breaker in terms of both grosses and admissions.
"That's not going to happen every year," Contrino said, "and movies that blow away the box office like 'The Lorax' and 'The Hunger Games' don't come along that often."
Those two movies and Sony's "21 Jump Street," which took in $138 million, were the primary drivers as the March 2012 box office hit $940 million, an all-time high.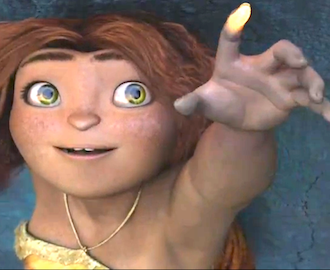 That's almost surely out of reach this year, but there is cause for optimism. Paramount's "G.I. Joe Retaliation" will debut on March 29 and DreamWorks Animation rolls out "The Croods" on March 22. Both are expected to open with more than $40 million and eventually take in above $140 million domestically.
"The Croods" will have the family crowd largely to itself for weeks and both should, if "Oz" takes off and Hollis' theory holds true, have the benefit of momentum.
"We'd love it if 'Oz' could be the catalyst," Hollis said.