Tech-obsessed youths in recent years are turning away from movie theaters in record numbers, but attendance by the 40-plus crowd is hitting all-time highs.
Hollywood's budding romance with older moviegoers is something of a shotgun wedding, to a degree, but the industry is learning and trying to do the little things that please, because mature audiences today are playing a lead role in the box office fates of more and more films.
It's most apparent on the creative side. "American Sniper," one of this year's biggest hits, was directed by 79-year-old Clint Eastwood. Ridley Scott and Martin Scorsese are well into their 70s. Actor Harrison Ford is 72, Liam Neeson is 62, Tom Hanks is 58 and even Tom Cruise is 52. Disturbingly, the numbers aren't the same for actresses, but that's another story.
Also Read: 50 Actors Over 50 Who Are Still Conquering Hollywood (Photos)
For Hollywood, however, the bottom-line rubber hits the road at the box office, and that's where the impact of age is being felt the most.
Mature crowds drove the commercial success of four of the nine Best Picture Oscar contenders last year, as well as indie hit "Chef." A film with nearly nothing but seniors in it, "The Best Exotic Marigold Hotel," became a huge success story, generating a sequel. Action franchises made by and for older crowds like "The Expendables" and "Red" have sprung up, and even superhero sagas like "The Avengers" wouldn't be breaking records without nostalgia-driven Baby Boomers turning out en masse.
Older audiences are critical to the business plan for this weekend's two wide openers, Lionsgate's "Age of Adeline" and Open Road Films' "Little Boy." But neither was made specifically for mature moviegoers, nor does the subject matter scream "older," evidence that Hollywood's relationship with that group is evolving and taking on more nuance.
"Those are exactly the kind of films that are resonating with mature audiences today," according to Bill Newcott, founder of the "Movies for Grownups" project at the AARP. And "Little Boy," which deals with a 7-year-old boy trying to bring World War II to an end so that he can see his father, is a good example, he said.
"The story is centered on a little boy, but it uses that to take on some very tough issues — some of which wouldn't be appropriate for a child — and addresses them in a smart way," said Newcott.
"Age of Adaline," with stars Ellen Burstyn and Ford, and a time-bending plot involving a woman (Blake Lively) who remains forever young, is a natural for savvy grownup audiences, he said. That's because its thought-provoking storyline will challenge them, and that's a trait common to several movies that have clicked with older moviegoers.
"That's why 'The Theory of Everything' was so popular," he said. "It was about two very young people forced to deal with issues that normally people in their 70s or 80s might face." Mature audiences made a commercial hit of the tale of a young Stephen Hawking and his fiancée dealing with the onset of his illness, and the same was true for "The Imitation Game" and Best Picture winner "Birdman."
"Looking back in midlife at the decisions we've made — some of them probably bad — and deciding whether to live with them or spend your life grieving over them, that's a terrific theme and one that really resonates," Newcott said.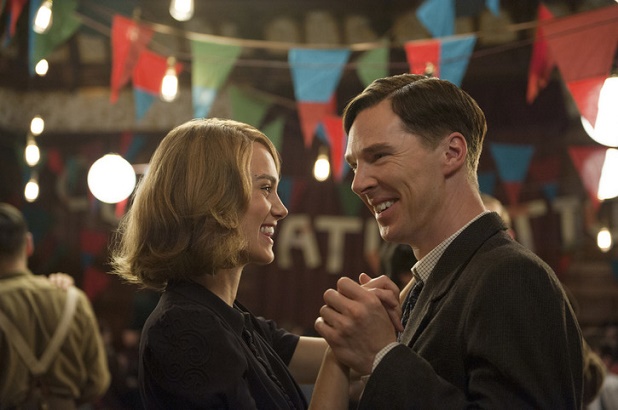 "The Imitation Game," which starred Benedict Cumberbatch and Keira Knightley, brought in $218 million at the box office globally to become the highest-grossing independent film of 2014 on a $14 million budget for The Weinstein Company. Focus Features' "The Theory of Everything" did $121 million and cost $15 million, and Fox Searchlight's "Birdman," which grossed $101 million, had an $18 million budget.
The smaller, more intimate films to which mature audiences gravitate typically have fewer special effects and, as a result, cost less to make. Studios in most cases spend less marketing them, because mature moviegoers are less swayed by advertising, and rarely rush out to see a movie when it opens. Instead, they rely on reviews and word of mouth.
That said, mature audiences have their own "popcorn movies." Last year's "Last Vegas" in which Michael Douglas, Robert De Niro, Morgan Freeman and Kevin Kline head to Sin City, was in many ways like "The Hangover" for seniors. Made for $34 million and distributed by CBS Films, it took in $135 million at the box office globally.
Surprisingly, movies that unfold the narrative in unique or non-linear ways seem to appeal to older audiences.
They drove the box office breakout of the 2004 film "Eternal Sunshine of the Spotless Mind," which followed a labyrinthine timeline and plot. And they gave a major boost to "Boyhood," another 2014 Best Picture nominee for which director Richard Linklater assembled the cast playing the film's family for two weeks annually over 12 years.
Also Read: Can IFC Films Turn 'Boyhood' Into a Big, Fat Box-Office Hit?
"It was the story of young boy, but it was also the story of the parents, and that's what resonated with older audiences," said Newcott. Made for $4 million, "Boyhood" grossed $44 million at the box office and was the biggest hit for IFC Films since "My Big Fat Greek Wedding" took in $369 million in 2002.
Nia Vardalos' raucous comedy, which never hit No. 1, but was in theaters for nearly a year, remains the gold standard for mature-driven hits. But there have been plenty of movies that targeted older audiences and scored big at the box office.
Sly Stallone's three "Expendables" action movies have grossed $786 million for Millennium Entertainment and Lionsgate. The thriller "Red" (as in Retired Extremely Dangerous) starred veterans Bruce Willis and Helen Mirren, brought in $200 million and spawned a sequel.
That mature moviegoers matter more today is clear to the major movie theater chains, too. The high-end extras like recliners and drinks and dinner increasingly offered by some are aimed squarely at affluent grownups.
Digiplex Destinations founder Dale "Bud" Mayo has been a leader in broadening movie audiences, luring older crowds with alternative offerings like opera and auctions. That's a big reason that Carmike Cinemas, the nation's fourth-largest exhibitor, is buying his 20-theater national chain.
Also Read: Younger Moviegoers Decline in 2014 While Older Audiences Reach New Highs, MPAA Says
Seniors and empty nesters, many of whom are retired and have time on their hands, provide "golden opportunities" for exhibitors to add significant business, he said.
"Weekdays, too many theaters operate at around 15 percent of their capacity," Mayo told TheWrap, "they're the ones that are available, so it makes sense to appeal to them, be it with movies or special programming."
That takes increased staffing, which requires a financial commitment on the part of theater owners that some have been slow to make. Until that happens Mayo warns, the pace of change "will be glacial."
But if older moviegoers continue to deliver the bang for the buck that they have been lately, expect a thaw.