A shake-up is underway in Hollywood's lucrative market research sector, with the sale of one company last week and the departure of a key executive at another exposing a fractured landscape at a time when digital upstarts are seeking a piece of the pie.
The sale of MarketCast to Shamrock Capital for an undisclosed sum and the departure of Ipsos OTX MediaCT President Bruce Friend signal notable ruptures in the industry that for decades has tested audience response to movie trailers, concepts and the films themselves.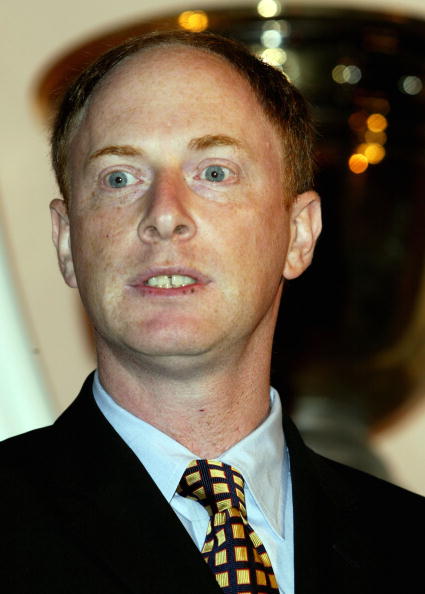 How this will transform Hollywood's long-standing love affair with tracking and other market research statistics remains to be seen. But the management shifts and the arrival of social media challengers mean that change has almost certainly arrived.
What's more, the pie may be shrinking. Where 10 years ago, the industry was a $100 million business overall, insiders tell TheWrap that the pot has shrunk to $80 million.
Also read: OTX Calls on Film Industry to Rethink Tracking
"It's a fractured market and a mature market, and there are fewer studios than before, so you have more people competing for less dollars," a senior executive at a market research firm told TheWrap.
(Pictured are MarketCast CEO Henry Shapiro, top left, Ipsos OTX MediaCT Motion Picture Group President Vincent Bruzzese, bottom right).
One market research executive, however, countered that the business was stable. He acknowledged that the domestic market may have constricted, but said that there was growth internationally.
Up to now, MarketCast, Ipsos OTX MediaCT and National Research Group have been considered to be the three major players, but their primacy is being challenged.
The rise of boutique firms like Screen Engine, led by OTX refugee Kevin Goetz, and Capstone Global Marketing and Research Group, spearheaded by National Research Group co-founder Catherine Paura, not to mention a dizzying array of new social media upstarts, has left a crowded field nearly overflowing.
Also read: The Blockbuster That Ate Hollywood: Why 'Avengers' Is Crowding the Box Office
"We would like to be able to partner with the studios to look at the 21st-century consumer, which has morphed into a different kind of consumer given social media and the Internet," Paura told TheWrap in April.
National Research Group, which is generally considered to be the market leader, has seen its market share drop from roughly 80 percent of that business a decade ago to less than 50 percent today, executives estimated.
Despite heavy competition from MarketCast, NRG is still considered the gold standard for movie tracking, while Ipsos OTX MediaCT is best known for screening research.
But two out of three have relatively new parent companies — OTX was purchased by Ipsos in 2010 — and that change has some observers questioning if the big three have the corporate will and financial backing necessary to innovate in the face of fresh challengers.
Also read: Bruce Friend Quits Ipsos OTX Hollywood Research Firm (Exclusive)
Indeed, an individual with knowledge of Friend's thinking said that the executive balked at Ipsos' bottom-line approach and its emphasis on staff cuts and shrinking budgets.
Vincent Bruzzese, president of the motion picture group at Ipsos OTX MediaCT, said that he is not sure what motivated Friend's departure but rejected claims that the company was dialing back its ambitions.
"We're continuing to expand our offerings, and our client list is bigger than it was at this time last year," he said.
Likewise, MarketCast CEO Henry Shapiro sees his company's sale by Reed Business Information last week to Shamrock as a better strategic fit that will actually lead to more investment in its services.
"Increasingly, Reed's strategic focus is on paid data services, whereas MarketCast operates on a custom research, consulting model," Shapiro said. "It was therefore a relatively easy step for them to place MarketCast with existing management and a new buyer for whom investing in entertainment marketing research would be a top priority."
Also read: RBI Sells MarketCast to Shamrock Holdings, Variety Is Next
Already, many of the major players have tried to diversify their products — Ipsos OTX MediaCt, for instance, offers script assessments, while Screen Engine has begun tracking films that play at major festivals for acquisition executives looking for purchases. Television, publishing and other business sectors are also becoming increasingly important pieces of their overall business.
The next big area of innovation, research executives say, will be figuring out a fool-proof way to use social media as a source for tracking and testing movies.
"We're still waiting to see if someone can crack the social networking code," the market research executive told TheWrap. "They're trying, but they're having a lot of trouble coming up with actionable numbers that are attributable to social media."
Though mining Twitter, Facebook and other platforms for intelligence is still an imperfect science, numerous digital upstarts have tried to use social media as a wedge into the world of Hollywood marketing.
Their approach is to connect movie and television fans directly with the producers of movies and shows, namely, the Hollywood studios.
Also read: Bruce Friend Quits Ipsos OTX Hollywood Research Firm (Exclusive)
Hollywood marketers have themselves recognized that they can benefit from a direct relationship with their customers, something that in the past they have ceded to the statistical analysis of market research.
For instance, Warner Bros.' purchase of Flixster in 2011 gave that studio direct access to some 25 million movie fans.
Social media novices, like the German-based Moviepilot.com founded by Tobi Bauckage, seek to connect movie fans to upcoming films. It has just raised $7 million in funding to expand its operations in the United States.
But the veterans in the space believe that despite the snazzy gadgetry and claims about having figured out the social media phenomenon, newcomers to movie research will have a hard time breaking into Hollywood.
"While there are a growing number of competitors, this is a relationship industry," Bruzzese said. "At the end of the day, a client is going to go with the group that consistently gives them the most useful information and is right more not often not."