Warner Bros. had a high bar to jump over this year.
The studio was coming off a record-setting 2008 at the box office, punctuated by "Sex and the City" and the huge performance of "The Dark Knight," which grossed $533.3 million in North America and over $1 billion worldwide.
Even with the sixth "Harry Potter" movie queued up for the summer, surpassing 2008's market-leading $3.6 billion worldwide total wasn't going to be easy.
"I wouldn't say we were optimistic about doing that," quipped Warner Bros. Pictures Group president Jeff Robinov. "We were hopeful."
It turned out to be no problem.
This year, the studio became the first ever to surpass the $2 billion mark domestically — once again leading all majors with a market share of nearly 20 percent.
It also beat its 2008 global number, with several weeks left on the calendar. (It stood at $3.7 billion as of Monday, with the Christmas Day release of "Sherlock Holmes still left to be tabulated.)
For Robinov and his group, hopes were accentuated in February, when they got their first look at Todd Phillips' R-rated comedy "The Hangover."
"We knew we had something there as soon as we saw it," he said. "We were pretty confident going in."
Of course, even the amazing Carnac couldn't predict a $35 million comedy, programmed right in the heart of the summer blockbuster season, doing $459.4 million globally, but surpassing $3.6 billion was going to take a few surprises.
Happily for Warner, there was one other shocker in store: the outlandish success of Sandra Bullock starrer "The Blind Side," a $29 million movie that's grossed more than $300 million worldwide to date.
Throw in the predictable summer success of "Harry Potter and the Half-Blood Prince" — $929.4 million worldwide — and Warner had accumulated nearly $1.7 billion on three films alone.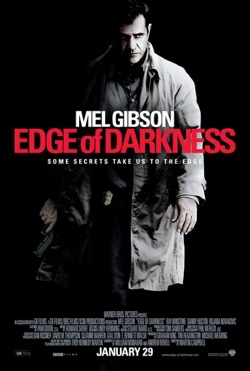 Also providing the studio with a huge spark was its New Line division, which yielded in 2009 profit-makers including "He's Just Not That into You" ($178.4 million worldwide), the 3D "Final Destination" ($152.6 million) and teen heartthrob Zac Efron's "17 Again" ($136.3 million).
"You can always have a hit, but the hard thing is to measure against the downside," Robinov said. "And we didn't really have a lot of disappointments this year."
That's not to say Warner went without misses.
The Spike Jonze-directed adaptation of "Where the Wild Things Are" grossed just $75.8 million domestically on a budget of $100 million, while "The Watchmen" yielded $150 million worldwide on a reported production budget of $130 million.
Meanwhile, on a smaller scale, Kate Beckinsale horror-thriller "Whiteout" generated just $12.2 million on a reported production budget of $35 million.
However, none of these duds generated a huge amount of negative exposure for Warner.
"It's been a profitable year," Robinov said, "a good year, without a lot of misses."
Of course, with success comes the burden of having to do it all over again next year. But better.
Once again working in Warner's favor is a "Harry Potter" film — the seventh installment, "The Deathly Hallows, Part One," is set for next Thanksgiving weekend. (The final film, "Part Two," comes out in July 2011.)
Also on the studio's 2010 slate: Mel Gibson's return to leading-man status January's "Edge of Darkness"; a remake of "Clash of the Titans" starring Sam Worthington, Liam Neeson and Ralph Fiennes in March; "Sex and the City 2" in June; the Leonardo DiCaprio-starring alien/sci-fi thriller "Inception" in July; and the family-comedy sequel "Cats and Dogs: Revenge of Kitty Galore," also set for July.
Further out, Warner has sequels to "The Dark Knight" and "Happy Feet" slated, and it plans to extend "Sherlock Holmes" if this weekend goes well enough.
"Fortunately, we still have two more years of 'Harry Potter,' so we have time to figure things out," Robinov said.