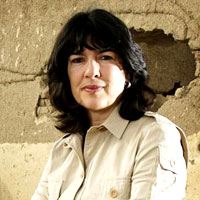 Christiane Amanpour signed off from CNN on Friday, her last broadcast on CNN before leaving for ABC.
Amanpour is taking a summer vacation before she gets there, putting Jake Tapper in the odd position of holding down the fort at "This Week" until she does.
"This is our final broadcast," Amanpour said. "I want to say what a privilege it has been to be at CNN for the past 27 years. To have had the opportunity to report the news to you all over the world, from all over the world. I have tried to be your eyes and ears in pursuit of the truth and the stories that beg to be told."
Watch the video below.
More to read: