Who needs critics? Not "Now Now See Me," at least this past weekend.
The magic-themed heist thriller pulled off the weekend's biggest box-office surprise, beating Will Smith's "After Earth" and finishing second to "Fast & Furious 6" with $28 million — about $11 million more than analysts had projected.
But Lionsgate waited until the last minute to let critics see the Summit Entertainment film. When the critics finally started weighing in — the same day screenings of the film began at multiplexes — they were less impressed than moviegoers. "Now You See Me" has just a 44 percent positive rating on Rotten Tomatoes, but opening night audiences gave it an "A-" CinemaScore.
Typically, studios delay critics' screenings for movies with low expectations. But in an unusual play, Lionsgate's Summit Entertainment went that route with "Now You See Me," a slick $70-million movie produced by Bobby Cohen and Alex Kurtzman and Roberto Orci, the team behind "Star Trek Into Darkness" and the upcoming "Ender's Game."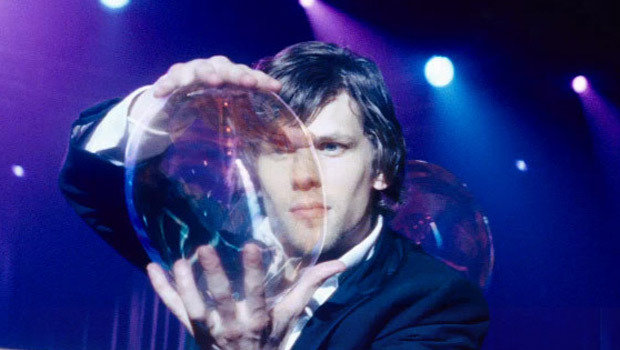 Also read: Will Smith's 'After Earth' Sputters Behind 'Fast 6' and 'Now You See Me'
Louis Leterrier ("Clash of the Titans") directs a very strong ensemble cast, led by Jesse Eisenberg, Mark Ruffalo, Woody Harrelson, Isla Fisher, Morgan Freeman and Dave Franco. The storyline was catchy – involving a group of super-illusionists using magic to pull off incredible heists and return the money to those in need.
Standard strategy might have called for getting it in front of critics, and then using the reviews – the good ones, at least – to build awareness for a film that offered something different in a summer filled with superheroes and sequels. But the Summit marketing team, led by Nancy Kirkpatrick, decided to go a different route.
"We knew building strong word of mouth would be critical, but we decided to do it mostly through a ton of promotional campaigns," Lionsgate's distribution chief Richie Fay told TheWrap.
In addition to the standard media, trailer plays and TV spots — many attached to season finales — they held nationwide screenings for preferred customers at the AMC, Regal and Arclight theater chains. Additionally, they released a four-minute clip from the film on Fandango when tickets to "The Great Gatsby" went on sale, hoping to appeal to moviegoers looking for alternatives to standard summer fare.
Fay said it wasn't a matter of being worried that "Now You See Me" would get beaten up by the critics.
Also read: 'Hangover III' Laughs Way to $82M at Overseas Box Office
"Very few movies are bullet-proof," he said, "but we believed this was the kind of film that would have people talking as they left the theater, and we were convinced that this was the very best way to build buzz."
Social media activity surrounding "Now You See Me" surged days prior to its release, and it got a major shot of momentum when its early Thursday screenings (including some 7 p.m. shows) out-grossed "After Earth." When it topped the sci-fi movie again on Friday, the buzz built further and it was set up for an even stronger Saturday and Sunday.
"It absolutely peaked at the right moment," Fay said.
Also read: Independent Box Office: 'The East' and 'Kings of Summer' Start Fast
The bypass-the-critics ploy won't always work. Exhibit A of that this past weekend would be "After Earth," which Sony and Overbrook Entertainment also screened to critics late in the game.
That was probably a wise decision, since the blistering notices – it has a 12 percent positive rating on Rotten Tomatoes – certainly didn't help it. And normally high-grading first-night audiences gave it a weak "B" CinemaScore.
By Saturday, the buzz around "After Earth" became as negative as the buzz around "Now You See Me" was positive.
Video by Rebecca Rosenberg