The battle between "Safe Haven" and "Beautiful Creatures" for young female moviegoers provided the biggest surprises at the President's Day weekend box office.
"Safe Haven" won, in a knockout.
Relativity Media's $28 million Nicholas Sparks romantic adaptation finished a strong third to "Good Day to Die Hard" and "Identity Thief," with $34 million since opening on Thursday – about $10 million more than analysts had expected.
Alcon Entertainment's $60 million "Beautiful Creatures," the supernatural romance based on Kami Garcia and Margaret Stohl's young adult novel, managed around $11 million over the same stretch – about $10 million less than both analyst and studio pre-release projections.
Audiences for both films were dominated by young women. The "Safe Haven" audience was 71 percent female and 68 percent under 25 years of age, the "Beautiful Creatures" crowd 67 percent women, 57 percent under 25. So why did "Safe Haven" draw so many more people?
"When you looked at it in terms of what movie would be the one that had girls dragging guys to, 'Safe Haven' was the answer," Box.office.com vice-president and senior analyst Phil Contrino told TheWrap. "It was more dramatic and grounded. It had realistic elements. 'Beautiful Creatures' just looked like the next 'Twilight,' and that's poison to some guys who didn't want to go to another supernatural teenage love story."
Of course, since the success of the "Twilight" series, followed by "The Hunger Games," Hollywood has been searching for the next young adult series and Alcon can hardly be faulted for trying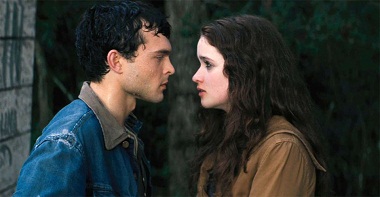 to tap into that.
Also read: Adios, 'Twilight' – Studios Stockpiling Young-Adult Novels in Search of the Next Blockbuster
"The teen audience isnt going to go away," Contrino said, "but 'Beautiful Creatures" feels like a little too much of the same. It arrived too soon after 'Twilight: Breaking Dawn" to capitalize."
That film debuted in November and has taken in more than $290 million domestically for Lionsgate's Summit Entertainment.
"There are only so many 'Harry Potter' and 'Twilight" franchises out there," agreed Exhibitor Relations senior analysts Jeff Bock. "'Twilight' is still fresh in the minds of its fans, and they are rabid and protective, and they just weren't ready to drop into a new series."
Another reason may among be the simplest: There are many more people who have read the novels of Sparks, a perennial name on the New York Times bestseller list, than those of Garcia and Stohl. But there are other reasons, too.
"The Nicholas Sparks audience is faithful, dependable and supportive," Kyle Davies, Relativity's president of worldwide distribution, told TheWrap, "and that's in part because he really speaks to the Heartland of America. There were cities that aren't typically in the top ten markets where it really played very well." He cited Salt Lake City, Oklahoma City and Kansas City as over-performers.
The Valentine's Day surprise pulled off by "Safe Haven," which debuted to $9 million and edged Fox's "Good Day to Die Hard," gave it a ton of momentum. On Thursday and Friday, there were 281,000 Twitter mentions of "Safe Haven" — the vast majority positive — compared to about 122,000 for the "Die Hard" sequel and 47,000 for "Beautiful Creatures."
Also read: 'Safe Haven' Edges Past 'Good Day to Die Hard' to Win Valentine's Day Box Office
"The word of mouth really helped," Davies said. "It had the B+ CinemaScore, but it got an A- from women under 25. There's a thriller aspect to the film, too, and that helped with guys, who gave it the B+."
The stars of "Safe Haven" — Julianne Hough and Josh Duhamel — are more well-established than Alice Englert and Alden Ehrenreich, who toplined "Beautiful Creatures." Hough toplined 2011's "Footloose" and was in last year's "Rock of Ages." Neither were hits but both were high-profile spots for the former regular on TV's "Dancing With the Stars." Duhamel is well known from the "Transformers" series.
Relativity bought the rights to "Safe Haven" in 2010, before it was published, in the wake of their success with another movie based on a Sparks book, "Dear John," which took in $80 million domestically. That allowed it to land the ideal Vale
ntine's date, and put them in a position to create awareness and engage Sparks' huge fan base from the outset of the publishing campaign.
They made the most of it. Duhamel, Hough and Sparks went on a seven-city tour to promote the film and went on a multitude of entertainment TV shows. Relativity put on a series of screenings via Regal Cinemas and at sororities at 10 college campuses and tied in with the huge online dating site Match.com, staging promotional events and yet more screenings around the film prior to its release.
They even tied in with the North Carolina Tourism Board. Sparks lives in North Carolina and "Safe Haven," which is set in the small town of Seaport, shows off the state's charms. The board promoted the film on its web site, e-newsletter, Facebook and Twitter accounts as well as featuring "Safe Haven" on its homepage.
Jeff Goldstein, executive vice-president of distribution at Warner Bros., which distributed "Beautiful Creatures," was disappointed but not discouraged.
"It is a great story and really well produced," he told TheWrap, "but it missed. With the B CinemaScore and positive word of mouth though, we hope that over the next couple of weeks it will hit with that core audience."
Whether it does nor not, he can take some heart in the fact the Warner Bros. may have its own Sparks adaptation to work with soon. The studio has "The Best of Me," based on the author's 2011 novel, in development.
Brent Lang contributed to this report.