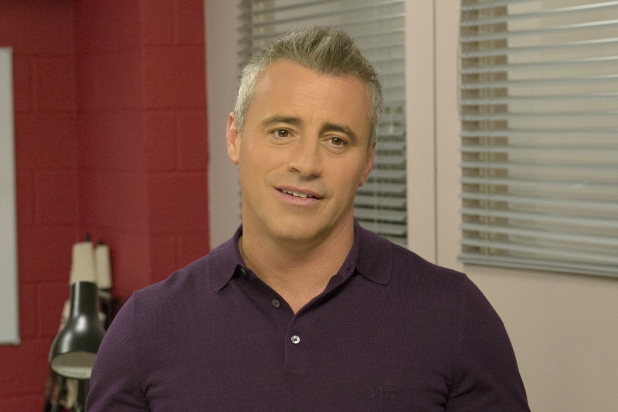 Matt LeBlanc's Showtime series "Episodes" aired its series finale on Sunday, and the show took some cues from what has succeeded as a swan song for previous series — and what hasn't.
"Episodes" co-creators David Crane and Jeffrey Klarik told TheWrap that their time working on "Friends" helped them realize that fans want series finales to give them a final dose of what they loved, rather than dramatically altering the recipe.
"We're big believers in that the ending should be satisfying," Crane said. "Making the choice to be deliberately or aggressively unsatisfying on a show like 'Friends' or a show like 'Episodes' — if an audience has been willing to take this journey with us, we owe it to them to end in a way that feels satisfying."
Also Read: 'Friends' Creator Talks 'Joey' Spinoff Failure Amid 'Young Sheldon' Success: 'Stuff Just Happened'
Klarik pointed out that the producers of "Will & Grace" said earlier this year that the revived comedy will discard its 2006 then-series finale that featured the title characters each welcoming babies and later revealed a falling-out between the longtime chums.
"The very fact that 'Will & Grace' threw out their entire last two seasons and pretended like that never happened, or 'Roseanne' is doing the same thing — Dan is no longer dead — that tells you that they kind of went off in the wrong direction, and we never wanted to do that," he said.
Also Read: Here's the One Penis Joke From Nick Kroll's 'Big Mouth' Series That Netflix Didn't Like
The "Episodes" co-creators explained that it was important for them to find rewarding but unexpected resolutions for the key relationships, including Sean (Stephen Mangan) and Beverly Lincoln (Tamsin Greig) with Matt, and Carol Rance (Kathleen Rose Perkins) with Beverly. This included putting Sean and Beverly on a path to work on this new show that makes them genuinely fulfilled.
"It's very satisfying that Sean and Beverly finally are in a position to create something that they feel real passion for, that they've got much more control over," Klarik said. "Who knows what will happen when they continue on, but at the very end of this series, it looks like things are going to be good, and it felt like after five years, we owed them that."
Also Read: What Is HBO's Next Breakout Comedy Hit?
That said, the finale also made it clear that LeBlanc won't be out of his pals' hair anytime soon.
"When Matt leans forward and wraps his arm around them when we fade to black, you can tell they're never going to be free of him," Klarik added. "He's always going to be Matt, and they'll just bite the bullet and work through it again because that's the dynamic of this relationship between the three of them."