Hugh Jackman, who returns to the bigscreen as Wolverine this weekend, was little known in the U.S. before he donned the claws for the first "X-Men" 13 years ago. The superhero role propelled the Australian actor A-list stardom and an Oscar nomination for "Les Miserables."
But for every Jackman, there is a Brandon Routh or Ryan Reynolds — up-and-coming talents whose careers faltered after they put on tights. With Warner Bros. on the hunt for a new Batman to take over from Christian Bale, it's worth noting that not every brush with fanboy idoldom results in big screen success.
Also read: 'The Wolverine' Reviews: Were the Critics' Claws Out for Hugh Jackman's Hairy Sequel?
TheWrap takes a look at some of the men and women who have used superhero movies as a launching pad for greater riches and acclaim, as well as those who fell to earth spectacularly after being hailed like the Second Coming at Comic-Con. If it's any consolation to Reynolds, who just suffered another bomb in "RIPD," George Clooney rebounded after stumbling badly with "Batman & Robin."
HUGH JACKMAN

Superhero Cred: Six appearances as Wolverine, the adamantium man, beginning with 2000's "X-Men" and extending to "The Wolverine."
Pre-Superhero Roles: Playing Curly in the Royal National Theatre's West End production of "Oklahoma!"
Post-Superhero Roles: Best Actor nomination for "Les Misérables," well-received turn as Oscars host in 2009 and box office success in films like "Van Helsing" help make up for the occasional "Australia"-style dud.
Verdict: Super boost. To think Jackman was the "X-Men" producers second-choice for the role. Dougray Scott was originally slated to play Wolverine, but had to back out due to scheduling conflicts with "Mission: Impossible II." Jackman owes Tom Cruise a huge box of chocolates…and his career.
CHRISTIAN BALE

Superhero Cred: Three stints as Batman starting with 2006's "Batman Begins."
Pre-Superhero Roles: A professional since he was child, Bale first broke hearts in Steven Spielberg's "Empire of the Sun" and set pulses racing and critics reaching for the superlatives in edgy indie fare like "American Psycho."
Post-Superhero Roles: An Oscar for playing a drug-addled former boxer in "The Fighter," along with hits like "Terminator: Salvation" and "3:10 to Yuma." Now that he's done with the Dark Knight, look for more off-beat choices thanks to collaborations with the likes of Terrence Malick and David O. Russell.
Verdict: Super boost. Bale would likely have continued to be a critics darling, but Batman made him a household name with the clout to get passion projects made. Gotham was very good to this guy.
Also read: First Look at Jamie Foxx as 'Amazing Spider-Man 2' Villain Electro (Video)
HALLE BERRY

Superhero Cred: The Oscar-winner has not one, but two superheroes on her resume — four appearances as Storm in the "X-Men" movies along with a universally loathed starring role in "Catwoman."
Pre-Superhero Roles: Depends on where you start. Prior to "Catwoman," Berry was riding high, having captured the Academy Award for "Monster's Ball" and worn a particularly eye-catching bikini in "Die Another Day."
Post-Superhero Roles: Her recent thriller "The Call" was a rare commercial success for Berry, whose other post-"Catwoman" efforts like "Cloud Atlas" and "Perfect Stranger" received cold shoulders from audiences and critics.
Verdict: Super disaster. "Catwoman" was celluloid kitty litter and Berry just looked like she was doing it for the paycheck. It made it harder for her to be taken seriously as an actress and it badly dented her box office viability. This cat didn't have anything close to nine lives.
Also read: Will Robert Downey Jr. Strike Blow for Movie Star Power With 'Avengers' Deal?
CHRIS EVANS

Superhero Cred: Like Berry, Evans has taken on more than one tights-wearing do-gooder. He's played Captain America in two solo outings and in "The Avengers" and also lit up as the Human Torch in two "Fantastic Four" films.
Pre-Superhero Roles: Heart-throb roles in forgettable comedies or tween fare like "Not Another Teen Movie" and "The Perfect Score."
Post-Superhero Roles: Playing the object of affection in "What's Your Number" and breaking type with a supporting role in the thriller "The Iceman."
Verdict: Too early to tell. Playing a star-spangled super trooper in Marvel's ceaseless stream of films hasn't left much time for other projects. That said, when was the last time you heard someone exclaim, "gee, I can't wait to see that new Chris Evans film"?
ROBERT DOWNEY JR.

Superhero Cred: Suited up as Iron Man in three standalone enterprises and "The Avengers." His last two Marvel movies have both crossed $1 billion at the global box office.
Pre-Superhero Roles: Oscar nomination for "Chaplin," series of off-beat performances in indie films that gave him the moniker "greatest actor of his generation" and well-chronicled issues with substance abuse.
Post-Superhero Roles: Another massive franchise with "Sherlock Holmes," an Academy Award nomination for "Tropic Thunder" and enough charm to make a laugh-free "Due Date" a box office hit.
Verdict: Super boost. Like Bale, Downey had been respected for decades. However, the brash Tony Stark and his superhero alter-ego gave the actor the role of a lifetime, transforming him into one of the most bankable stars in Hollywood. The notoriously tight-fisted Marvel just backed a Brink's truck into Downey's backyard in order to get him to sign for two more "Avengers" films. Now that's clout.
RYAN REYNOLDS

Superhero Cred: Supporting role as Deadpool in "X-Men Origins: Wolverine" and starring part in the franchise-that-wasn't, "The Green Lantern."
Pre-Superhero Roles: Well-received turns in critical and box office successes like "The Proposal" and "Buried."
Post-Superhero Roles: Ryan, Ryan, Ryan. Your misery is endless. Last weekend saw not one, but two Reynolds flops with "R.I.P.D." and "Turbo." His gross-out comedy "The Change-Up" was another loser and credit for "Safe House"s' success goes primarily to co-star Denzel Washington.
Verdict: Super disaster. In retrospect he never should have put on that ring.
BRANDON ROUTH

Superhero Cred: Took on the Man of Steel in Bryan Singer's ill-conceived 2006 reboot "Superman Returns."
Pre-Superhero Roles: Anonymity with a marginal reprieve thanks to a role on "One Life to Live."
Post-Superhero Roles: Recurring role on the TV series "Chuck" and a bit part in "Scott Pilgrim vs. The World." At one point he was supposed to star in an adaptation of Tom Clancy's "Without Remorse," but that project is in turnaround (translation: it ain't happening).
Verdict: Super disaster. Not since George Lazenby briefly became James Bond has an actor been plucked from obscurity and plunged back there in such short order.
HENRY CAVILL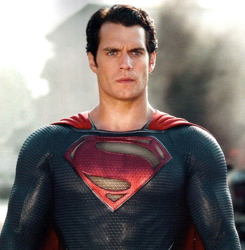 Superhero Cred: Picked up where Routh left off, only with much better results. His version of Superman in this summer's "Man of Steel" scored with audiences to the tune of $635.5 million at the worldwide box office.
Pre-Superhero Roles: Lots of ravaging of wenches in Showtime's "The Tudors" mixed with brawny heroism in the "300" knock-off "The Immortals." Cavill also had the ignominious distinction of just missing out on the role of James Bond in "Casino Royale" and being attached to an earlier failed effort to put the Man of Steel on the big screen that pre-dated "Superman Returns."
Post-Superhero Roles: Playing Napoleon Solo in "The Man from U.N.C.L.E." and reprising his role as Supes in more sequels, one of which will see him in an odd couple act with Batman.
Verdict: Too early to tell. He's got the dashing looks and broad shoulders to be a major star, the key is finding other projects outside of the world of DC Comics that highlight his appeal. That's something Christopher Reeve always struggled to accomplish.
CHRIS HEMSWORTH

Superhero Cred: Essaying the Norse God of Thunder in two Thor-centric outings and "The Avengers."
Pre-Superhero Roles: Small role as Capt. Kirk's pops in "Star Trek" and a stint on the Australian soap opera "Home and Away."
Post-Superhero Roles: Keeping Kristen Stewart out of the Evil Queen's clutches in "Snow White and the Huntsman" and a co-starring role in the upcoming racing drama "Rush," which is earning awards buzz.
Verdict: Super boost. Before he picked up Thor's hammer, Hemsworth was basically invisible outside of Melbourne. Now, he's being smart by mixing in prestige and popcorn films along with the inevitable Marvel sequels and spin-offs.
ANDREW GARFIELD

Superhero Cred: Swinging through two "Amazing Spider-Man" films.
Pre-Superhero Roles: Getting screwed out of his Facebook stock in "The Social Network" and having his organs mined in "Never Let Me Go" established Garfield as an actor on the rise.
Post-Superhero Roles: A Tony-nominated turn in "Death of a Salesman" showed his range and served, in his own words, as a palate cleanser between Spidey adventures.
Verdict: Super boost. Critics loved his emo turn as the wall-crawler and Garfield is looking to build up his acting bona fides by partnering with no less a director than Martin Scorsese on the upcoming drama "Silence."
GEORGE CLOONEY
Superhero Cred: Stumbled unhappily through the disastrous "Batman & Robin" in one ill-fated outing as the Dark Knight.
Pre-Superhero Roles: The hottest thing in scrubs on TV's "ER" along with a few lackadaisical stabs at movie stardom in the form of "The Peacemaker" and "One Fine Day."
Post-Superhero Roles: Steady stream of box office and/or critical bullseyes. "Ocean's 11" and "The Perfect Storm" pay the bills, "The Descendants" and "Up In the Air" scratch the art itch.
Verdict: No impact. "Batman & Robin" was a turkey of legendary proportions, but through sheer force of charm and talent, Clooney has managed to make it an amusing anecdote. He even joked about it while winning an Oscar for "Syriana."
TOBEY MAGUIRE

Superhero Cred: The original wall-crawler, Maguire brought a dweeby intensity to three Sam Raimi-directed "Spider-Man" movies.
Pre-Superhero Roles: Pretty much the go-to-guy for conveying awkward post-adolescence in films like "The Ice Storm" and "The Cider House Rules."
Post-Superhero Roles: Riding "Seabiscuit" to near-Oscar glory, gazing on in wonder at jazz age extravagance in "The Great Gatsby."
Verdict: Marginal boost. "Spider-Man" made Maguire bankable for a few years, but he didn't really capitalize on the films' success. In the last decade, he's only appeared in six non-Spidey roles and one of them was a cameo in "Tropic Thunder." A lot of opportunities fell through his web.
BEN AFFLECK

Superhero Cred: Took on the Man Without Fear in "Daredevil," a workmanlike adaptation of the popular comic book.
Pre-Superhero Roles: A generic square-jawed leading man in box office hits like "Pearl Harbor" and "The Sum of All Fears."
Post-Superhero Roles: A nuclear disaster called "Gigli" followed by a long stretch as a Hollywood punch line, only to re-emerge stronger than ever with the Best Picture-winning "Argo."
Verdict: No impact. It would be tempting to cite "Daredevil" as the reason for Affleck's tumble off the A-list, but the real culprit is Bennifer, the portmanteau given to his romance with "Gigli" co-star Jennifer Lopez.
ERIC BANA

Superhero Cred: Showed it's not easy being green in "Hulk," Ang Lee's artsy 2002 take on the brooding brawler.
Pre-Superhero Roles: Fixture of the Australian sketch comedy scene and a showy role as a member of the Melbourne underworld 2000's "Chopper" brought him to Hollywood's attention.
Post-Superhero Roles: Leading role as a guilt-wrecked Mossad agent in "Munich" and a lot of second fiddle parts in such films as "Troy" and "Funny People."
Verdict: Boost. He may have been forced to abandon the role of Dr. Bruce Banner when Marvel decided to reboot the story with 2007's "The Incredible Hulk," but the starring role got his foot in the door. The A-list may be out of reach, but he's carved out a solid career for himself.
EDWARD NORTON

Superhero Cred: Took over from Bana as the big green guy in "The Incredible Hulk," a reboot that jettisoned Lee's montages of jellyfish for a straight action story.
Pre-Superhero Roles: Looked like the descendant of De Niro, Brando and the rest of the Method crowd with showy, Oscar-nominated performances in films like "Primal Fear" and "American History X."
Post-Superhero Roles: Supporting turns in "Moonrise Kingdom" and "The Bourne Legacy," along with stinkers like "Stone" and "Pride and Glory." A highlight may be an appearance on "Modern Family."
Verdict: Super disaster. Norton clashed with Marvel and its president of production Kevin Feige over the final cut of the film, ultimately refusing to do publicity on the picture. That only enhanced his reputation as a prickly perfectionist who was difficult. Getting on the bad side of one of the most powerful studios in Hollywood is never a good idea, no matter how gifted you are as an actor.