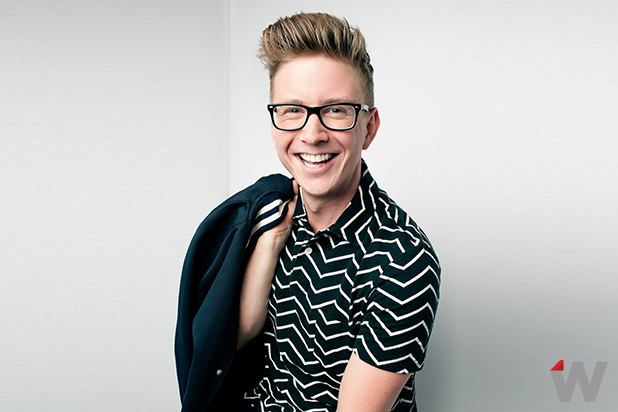 Hulu picked up the exclusive streaming rights to AwesomenessTV's 10-episode horror series "Freakish," as well as the documentary from YouTube star Tylor Oakley made by Awesomeness' film arm.
Financial terms weren't disclosed.
The pickups widen Hulu's pursuit of teen programming. The service, which is jointly owned by the parents of broadcasters ABC, Fox and NBC, has greenlit projects like "RocketJump: The Show" from YouTuber Freddie Wong and has licensed old shows like "The OC," "Smallville" and "Dawson's Creek."
In one deal, the streaming service grabbed the U.S. online video on-demand rights to Oakley's film, which premiered in theaters and on-demand last year, and "Janoskians: Untold and Untrue," a mockumentary and concert special from the Australian comedy group. Both are now available to stream exclusively on Hulu.
Also Read: Hulu (Finally) Launches Virtual-Reality App
"Freakish," which will premiere later this year in a separate deal, centers on a group of small town high school students fighting for survival after a meltdown at the local chemical plant creates "predatory mutant freaks."
Appropriately, the cast includes two actors with "The Walking Dead" on their resumes: Chad L. Coleman, who played Tyreese for several seasons before being bitten by a zombie and dying of blood loss from his amputated arm; and Tyler Chase, who played Ben for a few episodes before being shot and eaten by a zombie.
The series also stars Leo Howard ("Kickin' It," "Shake it Up," "Conan the Barbarian"), Liza Koshy ("Boo! A Madea Halloween"), Adam Hicks ("Zeke and Luther," "Pair of Kings"), Aislinn Paul ("Degrassi: The Next Generation," "Heroes Reborn"),  ("The Walking Dead"), Meghan Rienks ("Mr. Student Body President," "Oscar's Hotel"), Melvin Gregg ("The Land," "Class") and Hayes Grier (ABC's "Dancing With the Stars").
"Our Gen Z audience craves binge-worthy, on-demand entertainment, which is why we're excited to be in business with Hulu," said Shelley Zimmerman, executive producer and head of scripted series for AwesomenessTV. "[CEO] Brian Robbins and I have had a longstanding relationship with [Hulu head of content] Craig Erwich, and we look forward to collaborating with him and his team to bring Freakish to Hulu."
Freakish was created by Beth Szymkowski, who created and wrote AwesomenessTV's first series "Runaways." The series is executive produced by Robbins, Zimmerman, Szymkowski, Matt Lewis and Chris Grismer, and is produced by Scott Levine. The series pilot was written by Szymkowski and will be directed by Grismer.