Where 'Hustlers' Costume Designer Got His Inspiration for Those 'Regrettable' '80s Fashions
A version of this story about the costume design of "Hustlers" first appeared in the Oscar Nominations Preview issue of TheWrap's Oscar magazine.
Lorene Scafaria's "Hustlers" takes us back to the early 2000s, when embroidered low-rise jeans, Juicy Couture tracksuits and multicolored Louis Vuitton logo bags were fashion staples. Costume designer Mitchell Travers drew inspiration for Jennifer Lopez and Constance Wu's outfits from the "paparazzi girls," namely Britney Spears, Paris Hilton, Nicole Richie and the Pussycat Dolls.
"I researched this movie like it was a period movie," Travers said of the film about a group of former strippers who turn the tables on their Wall Street clients. "I had a library of images that pulled out all the worst, regrettable trends of the 2000s. As I was talking to people about what the clothes of this movie were going to look like, everybody had what they remembered about it. They were like, 'I wore this huge bag, had my Uggs, had the Von Dutch hat and my eyebrows were overplucked.'
"I felt like everyone regretted what they were doing at the time and it was a great tool for me to help the audience understand how these women got caught up in something."
Also Read: 'Hustlers' Film Review: Jennifer Lopez Steals the Show in True Tale of Scamming Strippers
Among the fashion choices that now seem regrettable: real fur, which Travers chose for some of his designs. "It's a combination — there is a faux fur, vintage fur, real fur … " he said. "It's a reflection of how people were dressing at that time. The fashion world has reacted in a swift way, where major houses have decided to use fake fur – and that's a sign of our current times, (but) not a sign of the time the movie is reflecting."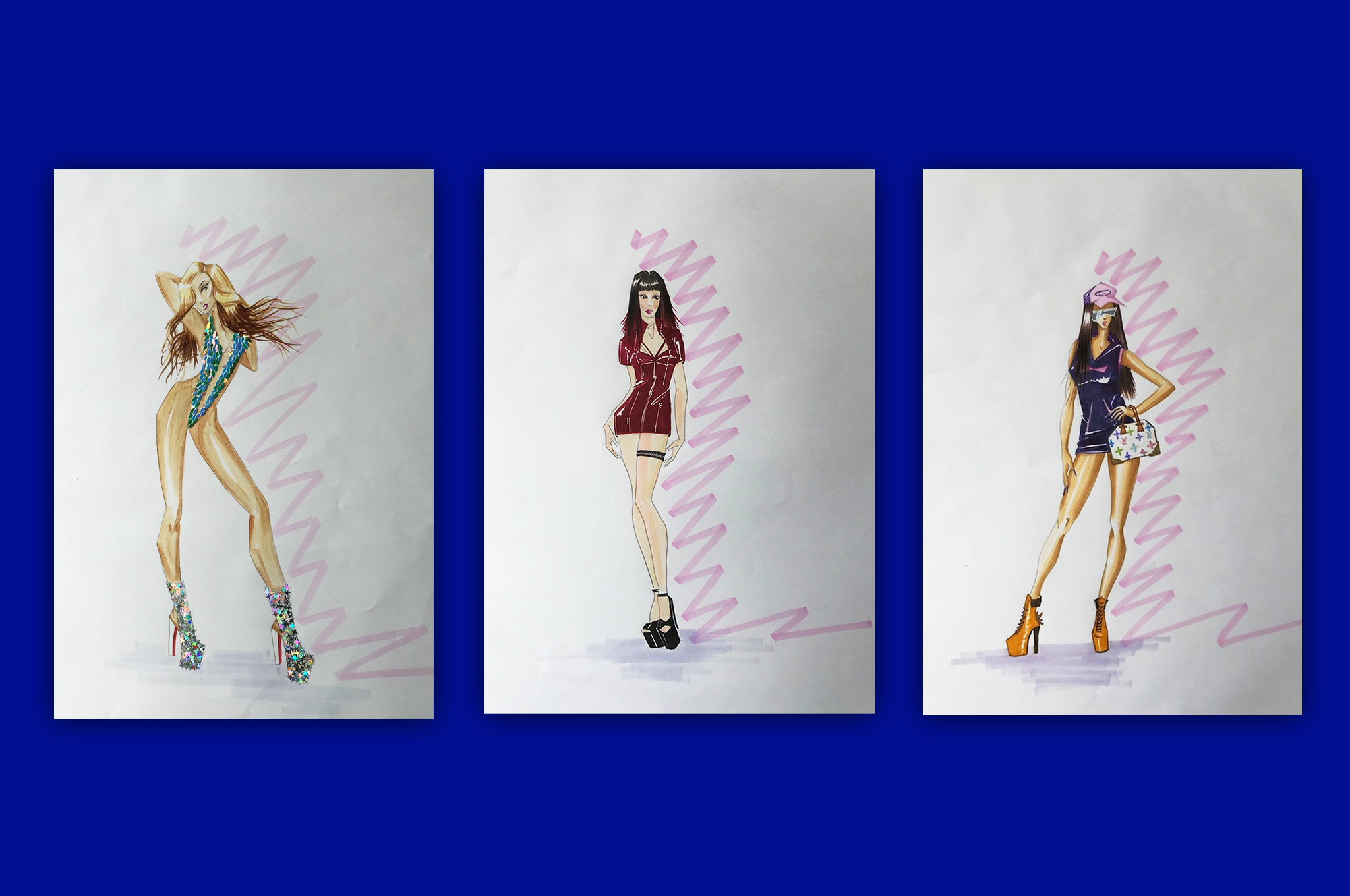 For the eye-popping scene in which Lopez twirls on the stripper pole in a stunning, itty-bitty silver one-piece, Travers looked to the star herself for style tips. "My original inspiration came from this image of Jennifer in 2007 where she was wearing these massive silver chandelier earrings and she had stacks and stacks of bangles up her arm, and a million rings," he said.
"There was something about the way she looked in silver that felt sharp, aggressive and really right for that time. That became my jumping-off point. And the extreme shape of that garment was something that came from understanding which parts of her body felt sexy and vulnerable and human and strong. I was just like Edward Scissorhands, cutting away string after string."
Also Read: 'Hustlers' Banned in Malaysia for 'Excessive Obscene Content'
The challenge wasn't just sourcing these costumes — Travers says you wouldn't believe how difficult it was to find 2000s pieces just a year ago — but also to find outfits in which the actresses would feel both sexy and comfortable.
"It doesn't matter what you look like — you ask somebody to wear a G-string in front of a stranger, you need to work with them to get them to a comfortable place and understand that everybody sees their own body very differently," he explained. "I like to watch where a woman looks at her body first, because it helps me clue into what she sees when she looks in the mirror versus what I do. For me, it's about establishing a trust with someone and understanding what they see in the mirror."
See Travers' sketches for the characters Ramona (played by Jennifer Lopez), Destiny (Constance Wu) and Diamond (Cardi B) below.
Read more of the Oscar Nominations Preview issue here.