Jack White is no longer rocking out with "The Lone Ranger," IndieWire reported on Friday.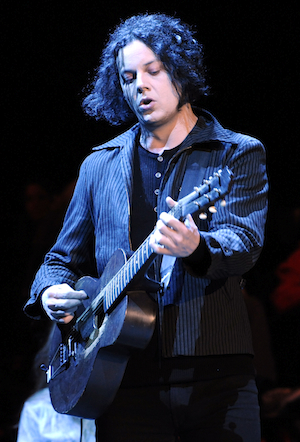 The former White Stripes frontman signed on to score the upcoming Gore Verbinski movie last spring. However, it appears that Hans Zimmer has replaced him as composer.
Also read: Jack White to Score Disney's 'Lone Ranger'
"Oscar-winner Hans Zimmer, the musical mastermind behind Disney's and Jerry Bruckheimer Films' 'Pirates of the Caribbean,' has signed on to compose the score for 'The Lone Ranger,'" Disney said in a statement to IndieWire.
The change is reflected by the most recent trailer for the movie, which gives Zimmer credit for the music.
Disney's statement explains that White was "logistically unavailable due to scheduling conflicts that arose when the film's release moved to July of 2013."
Originally, the adaptation starring Johnny Depp and Armie Hammer was scheduled to be released on May 31.
Despite the composer change, White's work may still be heard in some capacity. Disney noted that the rock star "has contributed several pieces of music to the production."
Disney has not yet responded to TheWrap's request for comment.