Warner Bros. film chief Jeff Robinov has left the studio and will be replaced by a trio of executives: Sue Kroll, who will run marketing and distribution; Greg Silverman, who will run production; and Toby Emmerich, who retains his role running New Line.
The studio announced the new structure in a news release on Monday, while Warner's Chairman Barry Meyer and CEO Kevin Tsujihara sent a memo to studio staff, posted below.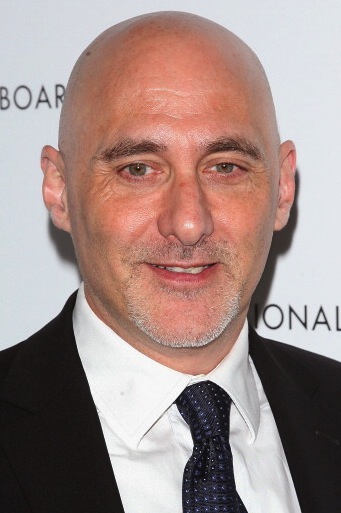 The change caps months of tension between Robinov and Tsujihara, who was promoted to CEO above the studio chief, leaving Robinov's status unclear. As TheWrap reported last week, Robinov has not been seen on the lot for more than a week, leaving many to presume he had quit.
Also read: Jeff Robinov Missing at Warner Bros. – Is He Going to Fox?
Kroll is being promoted, as TheWrap last year reported would occur. The head of worldwide marketing, will add distribution to her purview. Veronika Kwan Vandenberg, who oversees international distribution, will report to Kroll.
Dan Fellman, who handles domestic distribution, has renewed his contract and will remain in his position reporting to Tsujihara. However, Fellman plans to retire in the next few years; when he does, Kwan Vandenberg will inherit his duties.
At that point, Kroll will have oversight of all aspects of marketing and distribution at Warner Bros.
Also read: Sue Kroll Set to Re-Up at Warner Bros. – With More Power (Exclusive)
While the studio emphasized the decades of experience on the new team, it is undeniable that the decision by Time Warner Jeff Bewkes to have Tsujihara, Robinov and Warner Bros. Television chief Bruce Rosenblum compete for the top job for over a year has had a messy fallout. Rosenblum left earlier this month and landed at Legendary Entertainment, a production and financing partner that seems poised to leave Warner after its contract is up at the end of the year.
Also read: NBCUniversal in Lead for Legendary Deal With Thomas Tull (Exclusive)
Silverman, who has been president of production since April 2011, becomes president of creative development and worldwide production. Silverman was one of Robinov's most trusted lieutenants, having shepherded films such as last year's Best Picture winner "Argo."
Emmerich, president and COO of New Line since 2008, remains in that position but adds responsibility for Warner Bros. Theatre Ventures, the live theater division of the film studio.
"Collectively, this team has more than 100 years at the company and broad experience across the film business, which will ensure that Warner Bros. Pictures continues as a respected leader in production, marketing and global distribution," Tsujihara said in a statement. "I have every confidence that we will continue to deliver the industry's most compelling, popular and successful movies."
TheWrap was one of several media outlets to report late last week that Robinov was on the verge of leaving the studio he has called home for more than 15 years, and Robinov's departure serves as a coda to the bake-off for leadership of the whole studio — film, TV and home entertainment. That job that fell to Tsujihara in January.
Since that announcement, the two men passed over — Robinov and TV chief Bruce Rosenblum — have both left the studio.
Here's the memo from Tsujihara and Meyer:
Dear Colleagues:
We wanted to share with you the attached press release that outlines a new management team for the Warner Bros. Pictures Group, which will continue the Studio's position as the industry's leading film production and distribution entity. We are excited about this announcement and hope you will join us in congratulating Sue Kroll, Greg Silverman, Toby Emmerich, Dan Fellman and Veronika Kwan Vandenberg.
Also read: Warner Bros. Overhauls TV, Home-Video Operations After Bruce Rosenblum's Departure
We also want to let you know that Jeff Robinov will no longer serve as President of Warner Bros. Pictures Group and thank him for his years of valued service to the company in that position.
Best regards,
Barry Meyer Kevin Tsujihara