Jodie Foster spoke frankly about her life as a lesbian Sunday night in a Golden Globes speech that thrust her into the center of the gay rights debate whether she likes it or not.
By deciding to address the subject of her sexuality in a spectacularly public setting, while also articulating a defense of personal privacy, she upended the casual way that other gay movie and music stars have been revealing their orientation in recent years.
They chose to nudge the closet door ajar by dropping the "g" word in interviews — like "The Big Bang Theory" star Jim Parsons — or by tweeting pictures of their significant others lounging on a couch, as "Kyle XY" actor Matt Dallas did last week.
But Foster made coming out a big deal again, shattering her glass closet, while never actually saying the words, "I'm gay."
"When she decided to address her sexuality last night, however indirectly she did it, she was talking about gay rights at a critical moment," Dustin Lance Black, the openly gay screenwriter behind "Milk," said. "There is a case in that will be in front of the Supreme Court soon that will decide if gay and lesbian people will be allowed to marry. By coming out, she sends a message to the country that we are everyone and everywhere. We're your friends, your neighbors, and we're the people who have been entertaining you for the last 47 years."
Also read: Jodie Foster's Golden Globes Speech Was Catalyst for Me to Come Out
The speech itself was fascinating, because it was raw, but also grudging. Some gay activists have long agitated for Foster to speak frankly about being a lesbian and at various points, her speech seemed to be a challenge to any group who would seek to exploit her celebrity for its own ends. My life belongs to me, she seemed to be saying.
"I hope you're not disappointed that there won't be a big coming-out speech tonight because I already did my coming out about a thousand years ago back in the Stone Age, in those very quaint days when a fragile young girl would open up to trusted friends and family and co-workers and then gradually, proudly to everyone who knew her, to everyone she actually met," Foster said, as her two sons, Charles, 14, and Kit, 12, looked on from the audience. "But now I'm told, apparently that every celebrity is expected to honor the details of their private life with a press conference, a fragrance and a prime-time reality show."
Also read: As the Closet Door Opens Wider, Where are the Gay Movie Stars?
Foster turned 50 last November and her discomfort with addressing her orientation may have been entangled in a different era in which being openly gay was a barrier that prevented actors and actresses from getting A-list roles. Over the last half century, acceptance of gays and lesbians has accelerated dramatically. In a Pew survey conducted last October, 49 percent of respondents favored gay marriage, up from 39 percent four years earlier.
This greater tolerance has left stars like Foster and to a lesser extent people like CNN anchor Anderson Cooper, who acknowledged that he was gay last summer after years of internet speculation, in an awkward position.
"It catches people like Jodie Foster in a bind," said Larry Gross, author of "Contested Closets: The Politics and Ethics of Outing," who is also vice dean at USC's Annenberg School of Communication and Journalism. "What happens to them is at a certain point the culture moved past them and they find themselves standing out there in a semi-opaque glass closet. Everybody in the world knew that she was gay and it was becoming an embarrassment."
Foster tried to explain her hesitancy while accepting the Cecil B. DeMille career achievement award Sunday by saying that it was related to issues of personal privacy. She noted that she has been in the spotlight for half a century, but also implied that she was uncomfortable with the tabloid coverage of celebrities and their obsession to open their private lives to scrutiny in everything from prime time interviews to personal Twitter streams.
"If you had been a public figure from the time that you were a toddler, if you'd had to fight for a life that felt real and honest and normal against all odds, then maybe you too might value privacy above all else," she said. "Privacy. Some day, in the future, people will look back and remember how beautiful it once was."
For the most part, the reaction among prominent members of the gay community has been positive, but there are some who insinuate that the relative safety in which Foster chose to address the issue had been fought and paid for by earlier generations of gay performers who opened up about their homosexuality at a time when their professional lives could have been snuffed out.
Wilson Cruz, the openly gay star of the 1990s drama "My So Called Life" and now a strategic giving officer at the Gay & Lesbian Alliance Against Defamation, said he was heartened by Foster's remarks, but also conscious of her place in the history of the gay rights movement.
"I applaud anybody who opens up like that in a way that will effect million of people's lives for the better," he said. "One thing I did take umbrage with for personal reasons, is that I like to remember people who came out before it was safe. People like Harvey Fierstein, Ian McKellen and John Gielgud who risked their careers and their lives to do so."
To that end, activists and public relations experts say that they do not anticipate Foster will be riding the main float at Gay Pride festivals anytime soon. Instead, they expect that after Sunday's air-clearing, the actress will remain fiercely protective of her privacy — something she had done since John W. Hinckley Jr. said that he had tried to assassinate former President Ronald Reagan to impress her while she was still a college student.
"I don't expect her to be the cover girl for gay and lesbian causes," Howard Bragman, vice chairman of Reputation.com, and a publicist who has helped more than a dozen actors with their coming out announcements, said. "She may show up to a few events, but I don't think she will be that involved, and that's fine."
Bragman said that on the scale of coming out announcements, Foster's ranked as a "duh." Though she had never been explicit about her orientation, she hadn't pretended to be a heterosexual. In fact, she had thanked her former partner Cydney Bernard as far back as 2007 at the Women in Entertainment Breakfast.
An industry awards gathering, though, is not the same thing as coming out on national television to an audience of 14.8 million viewers. Reaction to Foster's statements erupted almost immediately on Twitter and on other social media sites, with some griping about her decision to couple her speech about her "modern family" with a plea for privacy.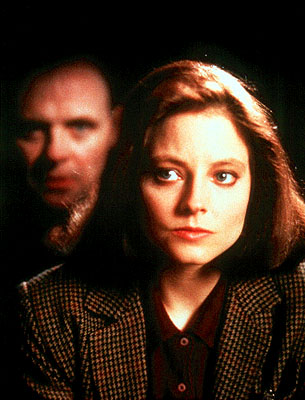 To Bil Browning, a gay activist and the editor-in-chief of The Bilerico Project, that misses the point. Given Foster's iconic roles in films like "The Silence of the Lambs," not to mention her longstanding refusal to address the gay rumors, she had no choice but to command a global platform when the time came for her big reveal.
"Jodie Foster is somebody the gay community has always wanted to be an icon and she came out in a big way and now some people still aren't satisfied," Browning said. "Would they have been satisfied if she had just posted a picture of her girlfriend on Instagram? Given her status, I don't think she would ever have been allowed to just come out casually."
Gay activists and chroniclers of the movement say that the "coming out" process that has so bedeviled public figures like Foster may soon be an anachronism. As younger actors step into the spotlight, they will do so having grown up in a society that allows gays to serve openly in the military and is weighing the legality of permitting them to marry. The novelty of simply saying, "I'm gay," could soon seem quaint.
"We're on the verge of crossing or erasing what was an uncrossable line," Gross said. "There's a younger generation of actors, who have been out all their lives and can't imagine the enforced rigmarole of going on fake dates and ducking questions about their sexuality, who are coming on the stage. Like the Berlin Wall, the barrier is crumbling in front of our eyes."
Or as Foster herself said in her Golden Globes speech last night, "Change, you gotta love it."