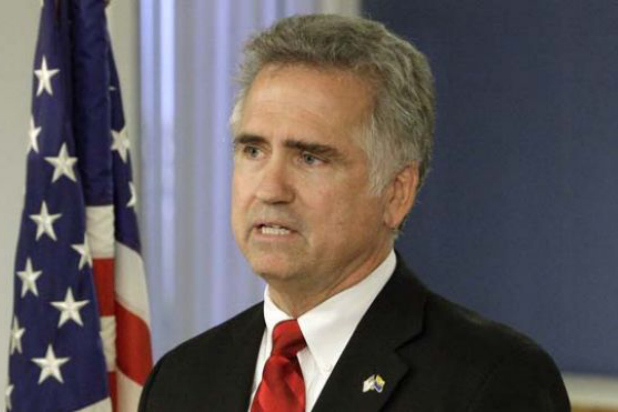 Additional racist comments attributed to Arizona state schools Superintendent John Huppenthal have been unearthed.
In a December 2010 post on Espresso Pundit, Huppenthal — writing under the pseudonym Falcon9 —  insisted that those in this country should speak, read, watch and listen to exclusively English. Huppenthal had been elected roughly a month before the statements were made; his staff confirmed to AZFamily.com that Huppenthal was the author.
"We all need to stomp out balkanization," he wrote. "No spanish radio stations, no spanish billboards, no spanish tv stations, no spanish newspapers. This is America, speak English."
Also read: Bleacher Report Backtracks After Calling Mark Cuban's Comments 'Pretty Racist'
Later, Huppenthal was prompted by another poster about Mexican restaurants. Huppenthal reiterated his philosophy:  "I don't mind them selling Mexican food as long as the menus are mostly in English," he wrote. "And, I'm not being humorous or racist. A lot is at stake here."
Huppenthal is up for re-election this year, and he told the Arizona Republic last week he doesn't believe the blog posts will hurt his chances.
In the past, Huppenthal has called poor people "lazy pigs" and compared Planned Parenthood founder Margaret Sanger to Adolf Hitler. He also compared the now-defunct state curriculum Mexican-American Studies to the KKK.
Also read: TMZ Wrongful Termination Lawsuit: Former Producer Accused of Using N-Word, Defending Blackface
Arizona television station KTVK reported that former Arizona Superintendent and fellow Republican Lisa Graham Keegan asked Huppenthal to resign this past weekend.
"I'm sick about it, everybody I know is sick about it," Keegan said.