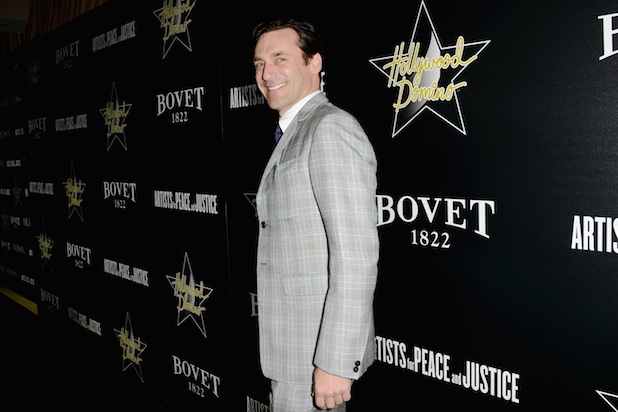 "Mad Men" star Jon Hamm will receive the CinemaCon Award of Excellence in Acting at CinemaCon 2014. Hamm will be presented the award during the Walt Disney Studios presentation on March 26.
"Between his starring role in the dramatic hit series 'Mad Men, and his on-screen performances in such films as 'The Town,' 'Friends with Kids' and 'Bridesmaids,'" said CinemaCon's Managing Director Mitch Neuhauser. "Jon Hamm has become one of our most versatile actors today… CinemaCon could not have picked a more talented actor to receive this year's 'Award of Excellence in Acting.'"
See video: Watch Jimmy Fallon and Jon Hamm Hilariously Photobomb Tourists at 30 Rock
Hamm's upcoming film, Walt Disney Pictures' "Million Dollar Arm," is premiering at CinemaCon before its release on May 16. Hamm stars as a sports agent who tries to resurrect his career by turning gifted cricket players from India into major league baseball pitching prospects. Hamm co-stars with Aasif Mandvi, Lake Bell, Suraj Sharma and Alan Arkin. Craig Gillespie is directing.
The final season of "Mad Men" will premiere on AMC on April 13.
CinemaCon will run from March 24-27 at Caesars Palace in Las Vegas.