George Clooney's "The American" led the traditionally quiet Labor Day weekend box office, closing out a 2010 summer movie season that looked great on the bottom line — but is showing signs of troubling weakness in ticket sales.
Premiering over a four-day period that typically showcases grown-up fare, Clooney's low-budget R-rated thriller came out on top, grossing $16.4 million, according to studio estimates. Robert Rodriguez's "Machete," acquired for domestic use by Fox for only $8 million, finished the weekend in second place with $14 million.
The solid performances by two small releases culminated a 2010 summer season that, despite robust revenue figures, contained ominous signs for the movie industry.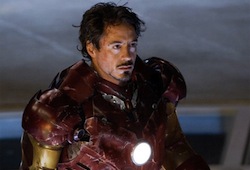 Since the tentpole season kicked off May 7 with Paramount/Marvel's "Iron Man 2," studios collectively grossed $4.35 billion, according to Hollywood.com. That represents a 2.3 percent rise over last year's $4.25 billion summer bonanza.
But at the same time, ticket sales dropped more than that, 2.5 percent, to $552 million. That's the lowest summer admissions tally since 1997.
Moviegoers are paying record-high prices to see a flurry of movies in 3D — a "Cats and Dogs" sequel and a "Piranha" remake, among them — and the drop in ticket sales suggests an overheated market, that is straining customer demand.
Ticket prices, on average, have spiked from $7.50 last summer to just under $8 an entry this year, according to the National Association of Theater owners.
As the industry mulls this summer data — and begins to second-guess the rationale behind committing to nearly 60 3D releases over the next 24 months — a fall season full of Oscar hopefuls and other assorted specialty-division and indie fare, will begin to unfurl.
As for "The American," the better-than-predicted weekend performance gave the Focus Features-distributed film — released on Wednesday — $19.5 million over its first six days. Discounting Clooney's bigger-budgeted efforts over the years — films like "Ocean's Eleven," "Batman and Robin" and "The Perfect Storm" — this was one of the actor's best openings.
"The American" achieved this notable performance despite garnering a "D-minus" grade from movie customer satisfaction ranker CinemaScore. That's the lowest mark issued by the company this year.
"To come out of this with $19 million is a big push from what he has regularly opened with," noted Focus distribution chief Jack Foley.
Directed by Anton Corbijn (the guy behind the Joy Division biopic "Control"), "The American" stars Clooney as assassin — a thoughtful one, of course — and was made for $20 million.
Here's the full-weekend top 10 (report continues below):
Finishing in second place with even greater profitability potential, the Rodriquez-directed "Machete" took in $14 million over the four-day holiday, and also exceeded pre-release tracking.
Starring Danny Trejo in the action lead, alongside Robert De Niro and Jessica Alba, "Machete" drew an audience that was 60 percent Latino, solidly hitting the movie's target.
"This movie was a cultural marketing success," noted Chris Aronson, executive VP of marketing for Fox.
The weekend's only other wide release, Warner Drew Barrymore R-rated rom-com "Going the Distance," floundered to an $8.7 million start.
Factoring in Miramax holiday ensemble comedy "Everybody's Fine," and her directorial debut "Whip It" last year, that's three straight bombs for Barrymore.
Among holdovers, Sony's "Takers" dropped less than 40 percent in its second weekend, finishing third with $13.5 million. The $32 million crime-themed, ensemble-casted film has now grossed $40 million.
Lionsgate's low-budgeted horror knock-off "The Last Exorcism," meanwhile, dropped 57 percent in week two, grossing $9.3 million over the four-day holiday period. Acquired for domestic distribution by the studio for less than $2 million, the movie has now grossed more than $34 million in North America.
Also still shooting bullets for Lionsgate in its fourth weekend: Sylvester Stallone's "The Expendables" dropped only 20 percent, grossing another $8.3 million and bringing its total to $93.9 million.
Overall, the domestic box office was up around 4 percent over last year's Labor Day frame, which was led by the debut of Warner horror franchise film "The Final Destination."