(ALSO READ: "Conan, NBC Offically Splitsville")
Now what?
After capturing national headlines for nearly two weeks, the real-time Late Shift 2 is now likely to go on hiatus for a while as a media blackout kicks in, tempers cool off and the entertainment media move on to other matters. (Heeeeere's Sundance!)
But the story is hardly over. Here's what's at stake for eight key players in LateNightCrisis2010.
Conan O'Brien
The ousted host needs to decide what he wants to do and where he wants to do it.
If O'Brien wants to replicate his NBC experience, there's really only one choice: Fox. Barring a change in thinking, ABC has made it clear it likes its current lineup.
NEW: NBC's parting gift for Conan: the nickname 'Coco.'
But it's not a given that O'Brien will simply go after the big money, high-profile platform of a broadcast network.
Cable would offer a chance for O'Brien to remain as comedically pure as he wants without the glaring spotlight that comes with a network gig.
Fox sibling cable network FX has already thrown its hat into the ring. Comedy Central would be a good fit with O'Brien, but with "Daily Show" and "Colbert Report" doing fine, the network wouldn't have much reason to move them for a non-homegrown talent such as Conan.
It's also possible O'Brien could decide to give up the whole nightly hosting thing and go back to his writer-performer roots (he started out on "Saturday Night Live" and "The Simpsons"). What if he decided to create and helm a new "SNL" for the viral video generation, maybe re-teaming with his one-time head writer Robert Smigel to reinvent a format that's gotten more stale each year?
Some in the bloggerati have also suggested O'Brien quit TV altogether and simply shift his schtick to the Internet. The economics of such a move just don't make sense yet.
Jay Leno
Leno's public image as Mr. Nice Guy has taken a beating in recent days, with many celebrities and comics suggesting his oft-stated desire to keep telling jokes at 11:35 p.m. led to the chaos of the past week.
Those sympathetic to Leno (including the likes of Jerry Seinfeld) have insisted that the host is simply a company guy who does what he's told. Others blame his passive aggressiveness as a big reason for the whole mess.
In the end, it might not matter: Most viewers don't make their viewing choices based on psychological readings of hosts. David Letterman, for example, doesn't appear to have been punished by viewers upset with his romantic dalliances with staffers.
Leno's big challenge will simply be reconnecting with his core audience of older, middle Americans. And praying that "Tonight Show" viewers who checked out David Letterman while Jay was away don't decide the cranky guy on CBS isn't so bad after all.
Don't be surprised if Leno does what he's always done when the going gets tough: Keep his chin down, focus on his new/old gig and let the media spin its wheels trying to figure out his popularity.
Jeff Zucker
The NBCU CEO may be in for some serious image rehab — assuming he survives. (He recently signed a new long-term deal, but as Zucker's ex-employee, Fox Entertainment boss Kevin Reilly can attest, new deals can be bought out.)
The repair job began this weekend in the pages of the New York Times, when Zucker finally took the blame for the decision to move Leno to 10 p.m. A "Charlie Rose" visit on Monday didn't do him much good, with Zucker often appearing frustrated and inpatient with Rose's questioning.
Zucker has long defied predictions of his demise, though the past week has been nearly unprecedented in terms of the harsh focus on NBC's overall performance. Once O'Brien and Leno are taken out of the mix — and this becomes a simple business story — the intense national scrutiny should diminish.
What's unknown is whether GE management's heretofore unflinching faith in Zucker has been shaken by the late-night drama — and whether it trusts Zucker to lead the transition to Comcast ownership.
Zucker's best bet is to give his cable/broadcast chief Jeff Gaspin wide berth to run the NBC network the way he sees fit, letting Gaspin and entertainment president Angela Bromstad make the tough creative calls without interference from New York (read: Zucker).
NBC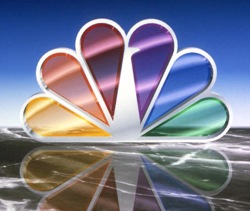 While Zucker fights for his own reputation, NBC's immediate focus will be relaunching Jay Leno as host of "The Tonight Show" and launching a revamped primetime, post-Jay at 10 lineup.
The network has already put together a not-half-bad new schedule that minimizes the disruption from the loss of five hours of Leno. Expect a monster push for new Tuesday drama "Parenthood" and the Seinfeld-led reality show "The Marriage Ref" as NBC tries to get even a little bit of ratings growth headed into May's upfront ad market.
Gaspin, meanwhile, needs to keep up his charm offensive. He wowed the press earlier this month with his candid explanation of the late-night crisis, but those good feelings have moderated in the wake of O'Brien's declaration of war on Gaspin's proposed compromise plan for late – night peace.
The executive's big push should be with the agency community, not all of which is familiar with him. Gaspin has strong roots with unscripted agents and producers, but he needs to mend the fences damaged by the 10 p.m. fiasco, which many writers took as a personal affront.
Throwing money at the problem by ordering 18-20 pilots won't hurt. But Gaspin needs to convince the town that it can trust NBC again.
Fox
Assuming O'Brien decides he wants to stay at a broadcast network, Fox needs to decide if it wants to make the late-night leap with him.
Programmers at the network seem very keen on Coco, who would love to expand into late night with an 11 p.m. show that would follow affiliates' 10 p.m. local newscasts. But other parts of the News Corp. empire may cool the ardor coming from Century City.
While it wouldn't be a big deal in the scheme of things for the Roger Ailes-led stations group to write off some syndicated contracts to make room for O'Brien, stations affiliated but not owned by Fox may be wary. They get to keep all the money they make from ads on the repeats they now air; they'd get much less inventory from a network show.
Affiliates were also just recently hit up by Fox to fork over a bigger share of the monies they get paid by cable companies to air the Fox feed. "They won't be happy if Fox now tries to take away another revenue source," an industry veteran familiar with the Fox ethos said.
Ultimately, Chase Carey — and probably Rupert Murdoch himself — will end up making the final call on whether Fox makes a serious play for Conan. Ironically, NBC's questionable treatment of O'Brien, and the youth in rebellion revolt that sprung up as a a result, might make O'Brien seem more in line with Fox's renegade brand.
The Other Hosts
David Letterman can't catch a break. Just when he was building momentum in the post-Leno era, Big Jaw decides to come running back to 11:35.
But here's the good news: While Dave's ratings are actually down this year, he no doubt made some new fans as die-hard Jay lovers decided to check out "Late Show." Some will return to NBC, but Dave may be able to keep a lot of them, too.
Jimmy Kimmel has emerged a big winner from all this, deftly playing to Conan's young fan base by mercilessly mocking "bad guy" Leno. Those viewers won't be able to sip any Coco until at least next fall. By aligning himself with Team Conan, Kimmel is inviting them to check him out while O'Brien is on the bench.
Craig Ferguson has scored some comedic points, but he's pretty much been on the sidelines. But, so what? CBS executives absolutely love his performance as host. And while nobody at the network seems ready (yet) to declare him Dave's ultimate successor, insiders believe it's all but a lock that Fergie will one day get a crack at 11:35 — but if, and only if, Dave decides to step down.
Jimmy Fallon, meanwhile, no longer has to worry about hosting a show that doesn't end until 2:05 a.m., as would've been the case had O'Brien stayed at NBC. Fallon also gets to go back to figuring out his "Late Night" slowly, with NBC giving him time to find his groove.
Carson Daly, meanwhile, will remain tanned, muscled– and wholly irrelevant to the late-night fraternity.
Writers, Showrunners, Actors
Creative types have been aghast at NBC's actions since December 2008, when the network first said it was dumping 10 p.m. drama in favor of Leno. They're been yelling loudly that this was horrible for writers and talent everywhere.
Now that NBC has reversed course, the network is now like San Francisco during the Gold Rush for scribes. It's hit-starved, desperate for good buzz and willing to spend like a drunken sailor to get what it needs.
Any movie star looking to make a shift to TV would be wise to consider doing so now, and at NBC. In the same way Leslie Moonves lured Bill Cosby to help turn around CBS, don't be surprised if Gaspin lures some huge bit of talent.
Bill Carter
As reported by the blogosphere a few months ago, the New York Times' longtime TV reporter is getting ready to pen the sequel to his famed "Late Shift," which detailed Host Wars I.
The past two weeks have given Carter perhaps an even richer narrative than his original book. But he may want to take a leave from the Times in order to finish it sooner rather than later, in order to capitalize the broad audience that's been following the drama.
Want the week's TV news delivered directly to your inbox? Click here to sign up for email newsletter TheWrap on TV.