The post-apocalyptic and savage War Boys of "Mad Max: Fury Road" make terrific villains, but they don't have easily-offended countrymen like the North Koreans or a box office that's booming like China's.
Those last two factors really matter, and Hollywood filmmakers are having a tougher time than ever finding bad guys that are politically correct, or don't cut into box office returns as the overseas movie market grows.
That's because foreign officials are willing to ban movies or insist on changes if they feel their countrymen are being unfairly portrayed as vile, brutal baddies in U.S. movies seen around world. Hollywood blockbusters typically take in around 70 percent of their box office grosses from abroad, so the studios usually listen.
Also Read: Tom Hardy's 'Mad Max' vs Rebel Wilson-Anna Kendrick 'Pitch Perfect 2' in Battle of Sexes at Box Office
The nondescript ancestry of the War Boys are ideal for "Mad Max: Fury Road," which Warner Bros. opens domestically and in 68 foreign markets this weekend.
Some evildoers seemingly never lose their appeal like Nazis ("Captain America: Winter Soldier"), aliens ("Star Wars") and Mother Nature ("San Andreas"). Popular of late are out-of-control computers ("Avengers: Age of Ultron," "Ex Machina") and bullies ("Unfriended").
But Chinese, Russian, Mexican and North Korean baddies are a different story. The first three are all booming movie markets, and we all remember what happened with North Korea and "The Interview," so it's absolutely handle with care, or avoid all together.
Also Read: 'Mad Max: Fury Road' Review: Tom Hardy and Charlize Theron Rev Up This Post-Apocalyptic Return Trip
It can be done. Two 2014 thrillers, Denzel Washington's "The Equalizer" and Keanu Reeves' "John Wick" both featured Russian gangters. But Moscow officials in April banned Tom Hardy's "Child 44" a day before its release there, citing the negative portrayal of Soviets.
Here are some examples of Hollywood films that set off storms with their portrayals of foreign villains:
The original script for "Spectre," the James Bond movie from Sony and MGM that arrives in November, had a Mexican assassin threatening 007. But with millions in tax credit money as a hammer, government officials persuaded the filmmakers to change that — and find a Mexican Bond girl, too.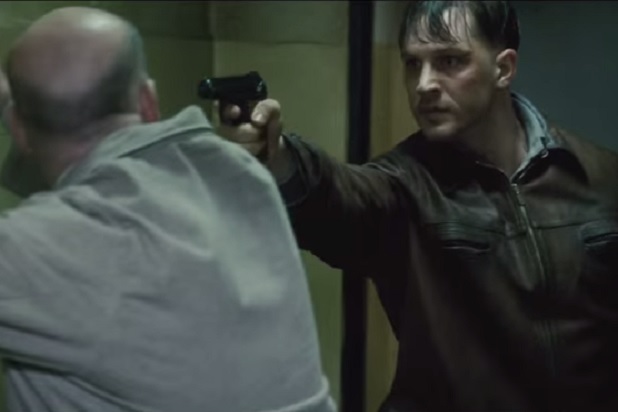 The Kremlin thugs in the Tom Hardy thriller "Child 44" were too creepy for Russian government officials, who banned the Lionsgate film a day before it was to open in Moscow earlier this year.
The source of the outbreak that caused the zombie apocalypse in Brad Pitt's "World War Z" was originally Chinese, but Paramount edited that out over concerns that censors in the world's second-largest box-office market would object. A final battle scene in Russia was cut, too. China ultimately failed to OK the film's entry but "World War Z" still made $338 million abroad, including $25 million from Russia.
In 2012, MGM's remake of "Red Dawn" changed the nationality of the invaders attacking the U.S. to North Korean from the original Chinese, just as China was emerging as a global box office force.
At the behest of Sony CEO Kazuo Hirai, the Hollywood studio toned down a scene in which North Korean leader Kim Jong Un's head exploded in last year's "The Interview." But the theatrical release of the Seth Rogen-James Franco comedy, in which two U.S. journalists attempt to assassinate Kim, was halted after hackers attacked and North Korea threatened war.
"The Deer Hunter" provoked Russia and other Soviet bloc nations to pull out of the Berlin Film Festival in 1979, as the Vietnam War raged. The film portrayed American soldiers forced to play Russian roulette by their Vietnamese captors, which never happened, the Russians said.
Kazakhstan officials objected to Sacha Baron Cohen's 2006 mockumentary "Borat," which portrayed that country's people as rape-inclined anti-Semitic morons. Kazakhstan is not a box-office power, so Paramount maintained the film's, ahem, creative integrity. The story has a happy ending. In 2012, Kazakh officials thanked Cohen, saying tourism has increased tenfold thanks to the film.