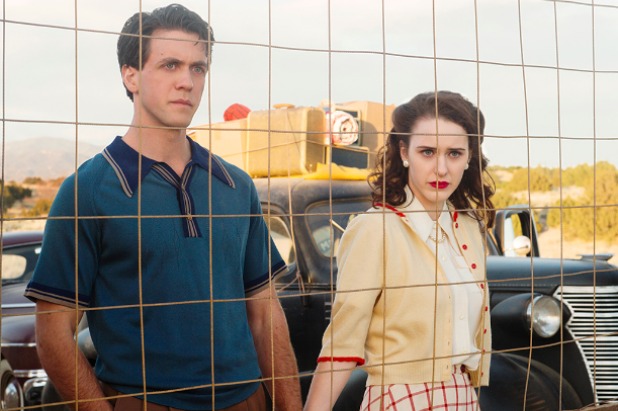 WGN America's new "Manhattan," about the early days of the Atomic Age, joins a long line of recent period shows: From "Mad Men" to "The Americans" to "Masters of Sex" to "Downton Abbey" to "Halt and Catch Fire," the recent past feels very of the moment.
The creators and stars of the new nuclear drama talked at the Television Critics Association summer press tour about why we're so interested in looking back.
Also read: TheWrap's Emmy Nomination Predictions — and Way-Too-Soon Winner Picks
"I think it's an interesting way to do a comment on our society now," said Daniel Stern, who plays Glen Babbit, a mentor to the younger physicists on the show. "Rather than directly talking about secrets, or NSA spying or our decisions about how we got to war or what wars we fight or how we fight them or drone activity… It's an interesting way to bring up those topics with a little distance, with a little fiction."
Stern, the narrator of the 1960s-set "The Wonder Years," is no stranger to period shows. Neither is creator Sam Shaw, who also worked on "Masters of Sex," or "West Wing" veteran Thomas Schlamme, who worked recently on the 1960s-set "Pan Am." He directs and executive produces "Manhattan."
Also read: WGN America's 'Manhattan' Trailer: It's the Bomb! (Video)
"It's so great to be able to separate yourself from the contemporary constraints," said Schlamme. "You're getting to tell wonderful stories and you're getting to transport people."
He said he has two 20-year-old children who are fascinated by "Manhattan" and the question it raises — including whether we should have built the A-bomb.
But there's also a logistical reason for the recent flood of historic shows: technology. CGI and other storytelling techniques are finally able to render the past convincingly, Schlamme said.
And of course, people will always be interested in themselves.
"I think people love to hear history. This is the history of your country," said Olivia Williams, who plays Liza Winter, the wife of one of the key scientists on the project.
She noted that when she picked up a rental car in New Mexico while shooting the series there, she met a man whose father died at the Los Alamos testing facility.
"He was born there. This is your social history," she said.
"Manhattan" premieres July 27 on WGN America.