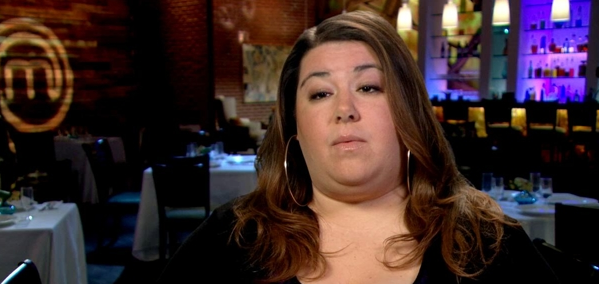 Does "MasterChef" have its own Paula Deen?
The Philadelphia Daily News says it has uncovered racist tweets by current "MasterChef" contestant Krissi Biasiello. The 34-year-old Philadelphia paralegal, who like Deen specializes in delicious but fatty comfort foods, is accused of using the N-word in one tweet and making a racist rape joke in another.
Fox declined to comment, and Biasiello did not immediately respond to a request for comment.
The Daily News said that in one tweet, from May 21, 2012, Biasiello called the NBA "N—ers Bouncing Around." In another, from July 24, the paper said she wrote: "Better make sure you're on top when sleeping with a black guy. … Otherwise it's probably rape."
The Daily News reported that her private account was deleted after it reported on the tweets, though her account for the show remains active. The paper said she also canceled a radio appearance.