MGM announced Sunday that Sony Pictures will handle global theatrical distribution for its upcoming Kevin James comedy "Zookeeper."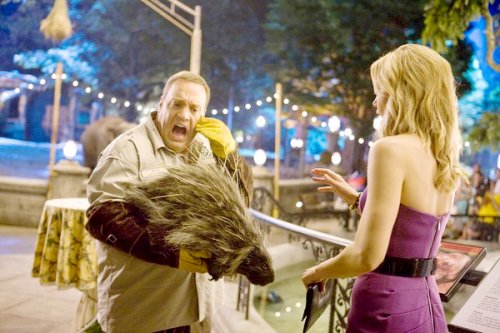 MGM will retain TV rights, with the two studios splitting profit across all platforms.
Directed by Frank Coraci, the comedy is set to premiere Oct. 8. The film is co-produced by MGM and Sony, along with Adam Sandler's Happy Madison and Broken Road Productions.
While James plays the title role, Sandler, Sylvester Stallone, Jon Favreau and Judd Apatow are among those voicing animals.
MGM officials say the decision is not part of the ongoing financial re-organization of the cash-strapped studio.
MGM is currently evaluating several acquisition bids.