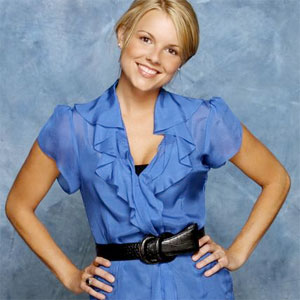 Notorious bachelor behavior is the key to Monday night ratings gold.
ABC's "The Bachelorette" and the notorious fictional bachelor played by Charlie Sheen on the CBS sitcom "Two and a Half Men" were among the most watched shows on Monday night among the 18-49 demo.
Both shows averaged a 2.6 in the demo, but with a repeat of "Men" only airing for a half hour, "The Bachelorette" showed more staying power, holding that average for its entire two-hour run.
Another CBS half-hour sitcom, "The Big Bang Theory," averaged a 2.7 in 18-49 in repeat. But "The Bachelorette" beat both "Men" and "Big Bang" head-to-head in those respective half hours in the demo, posting a 2.7 and 2.9, respectively.
"The Bachelorette's" 18-49 rating was up 4 percent from last week and it showed growth in the demo every half hour from 8-10 p.m. That solid showing helped ABC win the total night among 18-49 viewers, despite a poor showing in the demo by reality show "True Beauty," which averaged a 1.9 18-49 rating from 10-11 p.m., down 5 percent from last week's telecast.
Fox's two male-skewing dramas, "Lie to Me" and "The Good Guys," averaged a 1.6 18-49 rating to give Fox a rate fourth-place finish on the night in the demo.
If there was a glimmer of light for Fox, it was that "The Good Guys" was up in its core demo of men 18-49 by 7 percent over last week. CBS won the night in viewers, averaging 7.6 million viewers, helped by a repeat of "CSI: Miami" at 10, which drew 8.1 million viewers, while ABC averaged a 2.3 in winning the night among the 18-49 demo.