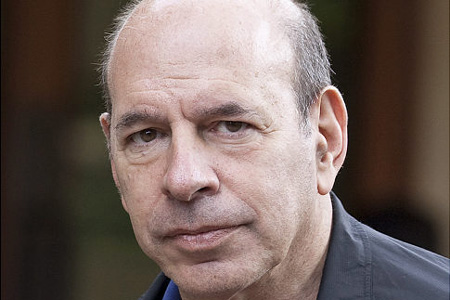 Kenneth I. Starr – a 66-year-old Manhattan investment advisor with a long list of celebrity clients – was arrested at his home on Thursday, charged with fraud and executing a $30 million Ponzi scheme between January 2008 and April 2010.
Starr associate Andy Stein — former Manhattan borough and New York City Council president and son of the publisher Jerry Finkelstein — was also arrested on Thursday, charged with lying to federal authorities during their investigation of Starr.
Both Starr and Stein appeared in a Manhattan court on Thursday. Starr was denied bail and detained; Stein was released on a $250,000 personal recognizance bond. No pleas were entered.
Starr's reported client list is peppered with some of Hollywood's heavyweights, including Uma Thurman, Martin Scorsese, Goldie Hawn, Candice Bergen, Ron Howard, Mike Nichols and Wesley Snipes, photographer Annie Leibovitz, as well as former Secretary of State Henry Kissinger and Caroline Kennedy.
Representatives for Scorsese, Hawn, Howard and Nichols confirmed they were former clients of Starr, but had not been for some time. A rep for Thurman did not return a request for comment; a rep for Bergen said the actress could be reached. Leibovitz said Thursday Starr's arrest "does not come as a surprise."
A spokesman for Ron Howard said the director cut ties with the financial adviser "five months ago," said Michael Rosenberg, president of Imagine Entertainment. He did not provide a reason for the break.
Starr – who has no relation to the Ken Starr who blew the lid on Bill Clinton's affair with Monica Lewinsky — is the chairman and CEO of Starr & Company, which he founded in 1989.
A lawyer for Starr did not return a phone message seeking comment.
According to the 37-page criminal complaint filed in the U.S. Southern District of New York, Starr was charged with five counts: wire fraud scheme to obtain property; fraud by an investment advisor; money laundering; making false statements on an IRS filing; and making false statements to a federal officer. (Read the full criminal complaint here.)
"He used his access to famous and powerful clients to burnish his image of trustworthiness, leading his clients to entrust him with management and control of their financial affairs," IRS Special Agent Robert Beranger alleges in court documents.
According to federal officials, Starr bought a new, five bedroom, 6.5 bath Upper East Side condominium for at least $7.5 million using funds of his clients. (According to the real estate listing described in the federal complaint, the condo includes a 32 foot lap pool – "rare for Manhattan" – next to a 36 x 27 foot "recreation room with a wet bar and adjacent prep kitchen.")
According to the complaint, Starr used money from "an elderly heiress" to pay for the apartment.
Another of Starr's victims – an actress identified in federal documents as "Client 2" – allegedly confronted Starr after discovering $1 million was missing from a bank account Starr controlled. According to the complaint, Starr repaid "Client 2" with "money belonging to Client 3," a talent agent. According to the Daily Beast, the actress is Uma Thurman, and the talent agent is Jim Wiatt, former head of the William Morris Agency. (Both Thurman and Wiatt did not immediately return calls seeking comment.)
Another unnamed client — "Client 6" — is Jacob Arabo, a.k.a "Jacob The Jeweler," a Midtown jewelry dealer to such stars as Jay-Z, Kanye West and Elton John, Arabo's lawyer confirmed Thursday. Arabo, who spent time in a federal prison on drug charges, intends to sue Starr over the $14 million the money manager allegedly defrauded out of him and his wife (identified as "Client 7" in court papers), his lawyer said.
Federal officials also allege Starr misappropriated funds from one of his clients in a confusing arrangement with Glassnote Entertainment Group, an indie record label home to the band Phoenix.
The Securities and Exchange Commission filed a separate civil complaint against Starr and his wife, Diane Passage, who the SEC says "purports to be a producer of films and plays, and a philanthropist." (Read the full SEC complaint here.)
"This is an emergency action brought to halt an ongoing fraudulent scheme," the SEC said. Like the criminal complaint, the SEC did not identify Starr's victims by name, referring to them as "high net- worth individuals, many of whom are socialites or luminaries in the entertainment and business worlds." According to the court documents, Starr's firm manages more than $700 million.
"Today's charges against Kenneth Starr seem to confirm what has become all too apparent lately — anyone can be a victim of financial fraud," U.S. Attorney Preet Bharara said Thursday afternoon while announcing the charges against Starr. "Whether you are an ordinary citizen or a savvy businessman or a sophisticated celebrity, you can be victimized."
Starr has been involved in other high-profile court cases. He was a witness in Snipes' tax fraud trial in Florida in 2008. (Starr testified that he warned Snipes to file his tax returns — a claim which Snipes said was false.)
In 2002, Sylvester Stallone sued Starr over investment advice he gave Sly about Planet Hollywood. Stallone claimed Starr's advice caused the actor to lose $10 million; that case was eventually settled out of court.
Leibovitz, whose recent financial troubles are well-documented, was introduced by Starr to Art Capital Group "where she took out a massive $24 million dollar loan." After defaulting on the loan, Leibovitz "tried to pin some of the blame on Starr, saying she didn't fully understand the terms of the loan."
"News of Ken Starr's arrest does not come as a complete surprise to me," Leibovitz said in a statement to TheWrap. "I will follow [the case] with great interest. Ken Starr no longer represents me and has not for some time."
Other star clients of Starr managed to get out before the alleged damage was done.
According to Michael Rosenberg, president of Imagine Entertainment, Ron Howard's film production company, Howard was a client "up to five months ago, when he left."