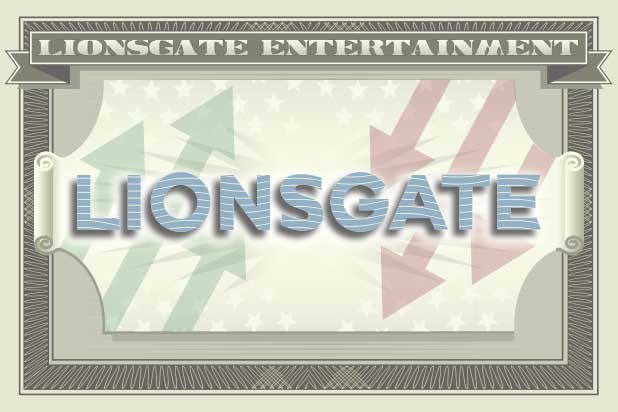 Lionsgate reported its earnings for the second quarter of fiscal year 2017 on Wednesday, surpassing Wall Street expectations.
The film, TV and home entertainment content company reported an earnings loss of 12 cents per share, which beat analysts who predicted, on average, a loss of $0.24 EPS.
The number is also better than the 28 cents per share loss reported during the same period a year ago.
Also Read: Discovery Q3 Profits Fall $50 Million on Lionsgate Investment
Lionsgate reported revenue of $639.5 million, which is higher than the analyst-projected $553.6 million, and also up more than 34 percent from $476.8 million a year ago.
TV production revenues rose 43 percent in Q2, helped by hits "Orange Is the New Black," family drama "Nashville," as well as the syndicated hit talk show "The Wendy Williams Show."
Revenues from the company's film unit grew 31 percent, as Lionsgate cited seven wide theatrical releases during the past quarter, versus three wide releases in the same period a year ago. Low budget social media thriller "Nerve" proved to be something of a money maker — a highlight of the quarter — grossing $81.2 million worldwide to date.
Also Read: Tyler Perry Talks Massive 'Madea Halloween' Debut, Chris Rock Credit, Global Game Plan
Lionsgate's stock has dropped 51.71 percent in the past year. But it rose 13 percent in after hours trading to $21.50.
The company announced a long-anticipated $4.4 billion acquisition of premium cable network Starz in late June. Billionaire media mogul John Malone has a substantial stake in both companies.
"We're making great progress in planning the integration of Starz and Lionsgate, and next quarter we expect to report combined numbers that will begin to reflect the scope of our vertically integrated global content platform, supported by strong free cash flow generation and a more diversified income stream," Lionsgate CEO Jon Feltheimer said on Thursday.
The company's second quarter of fiscal year 2017 ended Sept. 30, 2016.