Sheriffs investigators say actor Robert Wagner has rebuffed their efforts to interview him about his late wife Natalie Wood's 1981 death.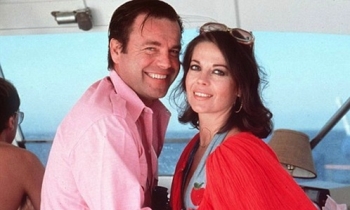 The Los Angeles County Sheriff's Department has made numerous requests to interview Wagner since a new investigation was opened in the case a little more than a year ago, only to be ignored or rebuffed, a spokesman for the department told TheWrap on Friday.
Also read: Natalie Wood Death: New Coroner Report Raises More Questions
Sheriff's Department spokesman Lt. John Corina said that the department has requested an interview Wagner through numerous channels, including his attorney, his publicist and via certified letter, to no avail.
Law-enforcement authorities went so far as to visit Wagner's home in Colorado. While they were told that Wagner was home, they were rebuffed by Wagner's current wife, Jill St. John.
Also read: Natalie Wood Death Case "Open and Ongoing," Police Say
The Sheriff's Department launched a new inquiry into Wood's death, which had been long dormant, in late 2011, as media interest grew in the run-up to the 30th anniversary of the incident.
Earlier this month, the Los Angeles coroner's department released a new report revealing that Wood's body had bruises on the upper extremities that could have been caused by a "non-accidental mechanism" and "occurred before she entered the water" off of Catalina Island, where she drowned on Nov. 29, 1981.
Also read: Natalie Wood Yacht Captain: I Was Loaded When She Disappeared
According to Corina, Wagner is the only person who was aboard the yacht The Splendour on the night of Wood's death who hasn't been interviewed by authorities since the case was re-opened. (Actor Christopher Walken, Wood's "Brainstorm" co-star, and yacht captain Dennis Dalvern were also on the yacht that night and have spoken to authorities.)
"He's the last person who saw her alive," Corina told TheWrap. "He's the missing piece of the puzzle."
According to Corina, the Sheriff's Department would like to get the actor's version of events — in particular, they would like his account of a fight that occurred aboard the boat, which he failed to tell authorities about during the initial investigation.
Since the case was re-opened, the department has interviewed more than 100 people, Corina said, including "a lot of new witnesses."
Blair Berk, an attorney for the Wagner family, disputed Corina's account, saying that the actor has "fully cooperated" with the investigation during the past three decades.
"Mr. Wagner has fully cooperated over the last 30 years in the investigation of the accidental drowning of his wife in 1981. Mr. Wagner has been interviewed on multiple occasions by the Los Angeles Sheriff's Department and answered every single question asked of him by detectives during those interviews," Berk said in a statement to TheWrap. "After 30 years, neither Mr. Wagner nor his daughters have any new information to add to this latest investigation, which was unfortunately prompted by those seeking to exploit and sensationalize the 30th anniversary of the death of his wife and their mother."