Nickelodeon said last fall that its ratings woes were temporary, but that doesn't look to be the case: This month, kids-TV rival the Disney Channel beat it for the first time in its average number of total daily viewers.
It's a notable milestone that Nick understandably downplays. It has ruled in the ratings category every month since June 1995, when TNT was tops. While other networks focus on primetime, kids networks fight for total-day bragging rights because their young viewers have many more hours of free time to spend in front of a TV set.
Also read: Nickelodeon's Ratings Drop — and the Meanest Thing the Disney Channel's Ever Said
The total viewers category counts all those 2 and older. But cable networks — and especially kids' networks — carefully parse ratings data to find areas where they won. Accordingly, Nick notes that it beat Disney among 2-to-11 year olds in March, and in total daily viewers in the first quarter of the year.
Nick also points out that its mouse-eared rival lost viewers from March 2011 to this month, which is true. It's just that Nick lost far more.
From last March to this month, Disney fell 5 percent to 1.57 million average daily viewers. But Nick slipped a dramatic 31 percent, to 1.536 million.
Of the top 10 most-watched cable networks in March, only one slipped more than Nick. And therein lies more bad news for Nick, because that network is its evening offshoot: Nick at Night fell 36 percent to 942,000 average daily viewers. (Six of the Top 10 cable networks were down in March, three were up, and one, Adult Swim, was flat. See chart.)
Gary Marsh, president and chief creative officer of Disney Channels Worldwide, credited the Disney Channel's "smart programming choices" with helping it overtake Nick in total viewers this month.
"Our ratings are ultimately a reflection of the affinity and engagement our audience has with our content. Becoming No. 1 in kids 6 to 11 last year, and No. 1 in total viewers last month — is a testament to a how deeply we've engaged our viewers," Marsh told TheWrap.
Also read: 'Spongebob's' Latest Tormentor: The American Academy of Pediatrics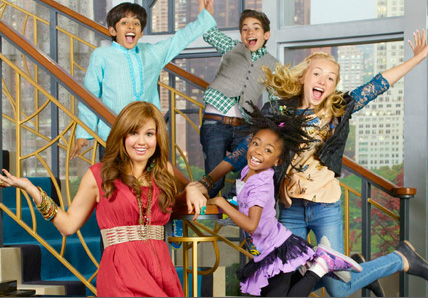 Many parents have long complained that Nick airs too many reruns of popular staples like "SpongeBob SquarePants," as the Disney Channel generates new original programming like "Jessie" and "Good Luck Charlie" to continue the success of hits like the recently departed "Wizards of Waverly Place."
Nick responded to the ratings woes in the fall by announcing plans to air up to 500 hours of new content in the near-term. As a result, new shows like "Kung Fu Panda: Legends of Awesomeness" are providing reinforcements to Nick's hit "iCarly."
Nick declined to comment Wednesday on Disney beating it in March viewers, except to note the areas in which it beat the Disney Channel — and to call attention to that slip in Disney's viewership.
In the first quarter of the year, Nick averaged 952,000 total daily viewers in the 2-11 range, compared with 945,000 for the Disney Channel. It also averaged 1.8 million total viewers vs. 1.7 million for the Disney Channel. It was Nickelodeon's 68th consecutive quarter at No. 1. The question now is whether the Disney Channel can continue its March momentum to win the second quarter of the year.
Nickelodeon — and Philippe Dauman, CEO of its owner, Viacom — have argued that the Nick ratings slide that began in September was an aberration, possibly resulting from a Nielsen Company error. Nielsen has investigated and denied that was the case. And the slide looks less and less like a short-term error as Nick settles into lower numbers.
Also read: Viacom Profits Fall 65% in Q4
But there is some good news for Nick: Analyst David Joyce of Miller Tabak and Co. told TheWrap that Viacom investors appear to have factored in the lower ratings. That would make them less likely to sell off their stock if ratings don't improve.
In November, Joyce downgraded his rating on Viacom from "buy" to "neutral," citing Nick's ratings. But in January, he upgraded it back to a "buy," saying the strength of Paramount Pictures' film slate could help offset Nick's troubles.
Part of Nick's ratings problem is that the Disney Channel is "coming out with some attractive new programming," Joyce said. But he noted that Nick has promised more new episodes.
"They're not taking this lightly," he said. "They are working on the quality of the productions."
Viacom's common stock closed at $52.32 and its Class B stock at $47.17 per share Wednesday. Soon after the ratings problems came to light, the common stock closed as low as $47.82, and the Class B shares at $36.66, on Oct. 3.