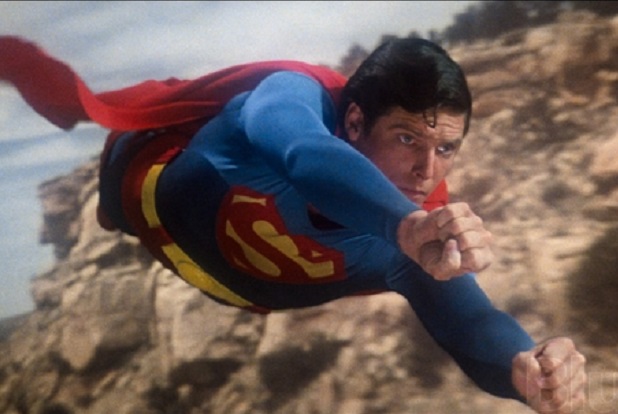 Making its way back onto New York City's cinema scene, Quad Cinema will host a bold and diverse film series in May, centering around immigration and the unique narratives that define this experience.
The lineup is diverse, approaching the topical topic from different time periods and genres: films range from "The Godfather Part II" to the original "Superman." Another major highlight: a 4K restoration of Charlie Chaplin's "The Immigrant," which is celebrating its 100th anniversary this year.
"We're incredibly proud of this series, which recognizes and celebrates the immigrant experience at a time when the very concept of the American Dream seems to be increasingly under threat," said C. Mason Wells, director of programming. "By showing classic epics like Elia Kazan's 'America America,' alongside something like John Landis' romantic farce 'Coming to America' or even Nicholas Roeg's allegorical sci-fi 'The Man Who Fell To Earth,' we hope to provide our audience with a broad spectrum of stories and characters that transcend borders."
Also Read: Here's Everything Hollywood Said About Trump, Muslim Travel Ban at SAG Awards
The Quad, which originally opened in 1972 as New York City's first multi-screen movie theater and survived for more than 40 years, reopens in April under new management, nearly two years after it closed its doors. The theater has underdone a total redesign — with new programmers brought on to revitalize its slate.
Here's a sampling of the movies that will be shown as part of the lineup (synopses courtesy of Quad Cinema):
"America, America"
Elia Kazan, 1963, U.S.
Inspired by his uncle's hardscrabble journey from Constantinople to Ellis Island in the 1890s, Kazan adapted his own novel for this epic, perhaps the ultimate filmic account of the self-preservation instincts required to reach the land of opportunity. A wholly immersive experience, with a cast of masterful unknowns and stunning black-and-white location photography by Haskell Wexler.
"An American Tail"
Don Bluth, 1986, U.S.
The precocious Fievel Mousekewitz–yes, you read that right–is separated from his family while emigrating from Russia to the U.S., chasing the elusive dream of a cat-free life. With strikingly detailed hand-drawn animation by animation master Bluth, this unusually dark children's film contains many indelible setpieces, including the Golem-like mechanical Giant Mouse of Minsk.
"The Brother from Another Planet"
John Sayles, 1984, U.S.
Mute alien Joe Morton, a slave on his home planet, escapes to Earth and the vibrant streets of '80s Harlem, where the locals' initial bewilderment and hostility give way to camaraderie. Sayles, who plays an extra-terrestrial bounty hunter alongside David Straithairn, uses the trappings of science-fiction as a launchpad for this richly textured, drolly funny immigrant allegory.
"La Ciudad"
David Riker, 1998, U.S.
This powerful neorealist tapestry, shot in black and white, presents four stories of Latin American immigrants in New York, each experiencing various forms of endemic hardship: whether financial exploitation, missing papers, or sheer disorientation. Opened at the Quad in October 1999. "Gives faces to the faceless and is not easily forgotten" (Roger Ebert). In English and Spanish with English subtitles
"Coming to America"
John Landis, 1988, U.S.
A huge box-office hit, this romantic farce follows spoiled African prince Eddie Murphy to New York with loyal assistant Arsenio Hall seeking an independent woman worthy to call his wife. Striving for authenticity, they move to a ratty Queens apartment and work undercover at a fast-food restaurant, where Murphy falls for the owner's daughter Shari Headley.
"The Emigrants"
Jan Troell, 1971, Sweden
The King and Queen of Swedish cinema, Max von Sydow and Liv Ullmann, star as a farming couple who abandon their Scandinavian homestead in pursuit of more fertile soil in Minnesota. A moving, stately portrayal of their arduous journey and its aftermath, The Emigrants garnered Academy Award nominations for Best Foreign Language Film and Best Picture in consecutive years. In Swedish with English subtitles
"The Godfather, Part II"
Francis Ford Coppola, 1974, U.S.
While the main action continues into the 1950s, Coppola rewinds his crime saga to its modest beginnings at the turn of the century, with Sicilian emigré Robert De Niro as the young Vito Corleone, founding his criminal empire like any other entrepreneur. Establishing immigrant striving as the proto-gangster narrative kernel, Coppola paved the way for films by Sergio Leone and beyond.
"Hester Street"
Joan Micklin Silver, 1975, U.S.
In 1890s NYC (evocatively recreated on a shoestring budget), Jewish immigrant Steven Keats has assimilated seamlessly into the American community… until his wife from back home (Carol Kane) arrives on his doorstep. Sumptuously shot in black and white, Silver's loving, funny debut became an unexpected hit, and the rare indie to garner an Oscar nom (for Kane's heartbreaking turn).In English and Yiddish with English subtitles
"The Man Who Fell to Earth"
Nicolas Roeg, 1976, UK
In a feat of typecasting, David Bowie is the fluorescent-haired alien at the center of this beautifully freaky exploration of exile. In search of water for his dying planet, he establishes a billion-dollar technology corporation, with the aid of lawyer Buck Henry and scientist Rip Torn, while attempting to master human mores and customs from his lover Candy Clark.
"Moscow on the Hudson"
Paul Mazursky, 1984, U.S.
During a trip to New York, Russian circus saxophonist Robin Williams opts to leave his life and family behind and defect (at Bloomingdale's, no less), only to find America rife with plenty of problems of its own. Loosely based on Mazursky's own grandfather's emigration some 80 years prior.
"Stranger Than Paradise"
Jim Jarmusch, 1984, U.S./West Germany
A Hungarian immigrant (Eszter Balint) makes a pit stop on the Lower East Side to stay with slacker cousin John Lurie, whose own émigré status and sense of rootlessness compels him to follow her on the road to Cleveland and Florida in this black-and-white indie milestone. Its beguilingly spare long-take aesthetic and Beckettian deadpan remains a matchless influence on independent film worldwide.
"Superman"
Richard Donner, 1979, U.S./UK/Panama/Switzerland
Arriving from Krypton and adjusting to life in rural Middle America and Metropolis is no easy feat, even for Christopher Reeve's Superman. But as klutzy Clark Kent he fits right, working as a reporter by day, battling Lex Luthor (Gene Hackman) by night and still finding time to romance Margot Kidder's Lois Lane. Talk about your American Dream!