The last time the two top-grossing films of the year were both nominated for Best Picture was 1982, with "E.T. the Extra-Terrestrial" and "Tootsie." This year's "Avatar: The Way of Water" and "Top Gun: Maverick" also happen to be the first sequels nominated since 2015's "Mad Max: Fury Road" and the first time a pair of sequels both made the cut with the Academy. Their competitors include two other big hits, "Elvis" and "Everything Everywhere All at Once," along with two international films, the 13th Steven Spielberg film nominated in the category and a handful of the indies that often find favor with voters. (Unless otherwise indicated, all quotes in this section are from interviews with TheWrap.)
All Quiet on the Western Front
The third film ever to win Best Picture was Lewis Milestone's 1930 adaptation of the German novel "All Quiet on the Western Front." More than 90 years and a few more versions of the novel later, Edward Berger shot this German-language version, a harrowing two-and-a-half-hour journey through the trenches of World War I. "I drove to the set of these battle scenes and almost cried because I thought, 'We're never gonna finish this,'" Berger said. "It was exhausting, physically demanding and very expensive for a German movie—but you'd probably be surprised by how cheap it was in comparison to an American movie."
Avatar: The Way of Water
James Cameron started thinking about sequels to "Avatar" as soon as he finished the first movie in 2009, but not because the sci-fi epic was such a hit. "The reason to come back wasn't the extraordinary financial success of the first film," he said. "In fact, that's almost a disincentive. The incentive to do it is that we had this great team of artists and this great cast of actors." They all came back (even the actors whose characters died in the first movie) for what will be the first of four sequels.
The Banshees of Inisherin
Colin Farrell and Brendan Gleeson are together for the first time since Martin McDonagh's 2009 film "In Bruges" to play a pair of longtime friends who break up in the same director's black comedy that combines melancholy with brutality. "If they'd have said no, or if they cost too much, I wouldn't have done it," said McDonagh, who wrote the film with Farrell and Gleeson in mind. "Part of the writing of it was the knowledge of getting back together with these guys after having such a great time on 'In Bruges' and making a very different follow-up."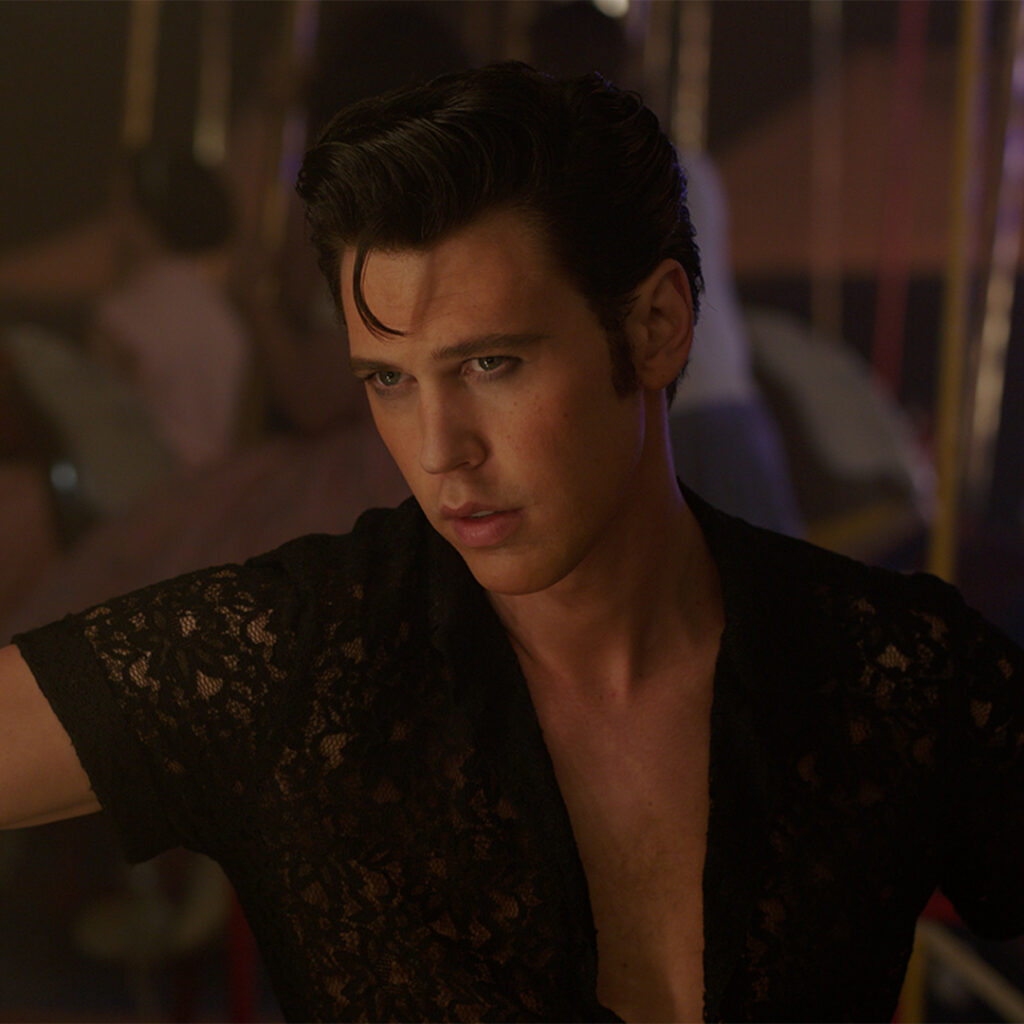 Elvis
When he started working on a movie about Elvis Presley, Baz Luhrmann said he was interested in the singer as a canvas on which to explore ideas about the selling of the soul of America. But by the time he finished with his extravagant musical biopic, he'd fallen in love with Elvis, with the Presley family (who came out in force to support the film) and with the idea of what this story could do for movie audiences around the world, where it has grossed almost $300 million. "We, in the spirit of Elvis, have to prove that we can bring older and younger audiences back into the theater," Luhrmann said. "And whatever the road ahead for this movie, it absolutely did that."
Everything Everywhere All at Once
Maybe there was some corner of the multiverse where it made sense that the most-nominated film at the 95th Academy Awards would come from a pair of former music-video directors whose last movie was about a farting corpse ("Swiss Army Man"). But even Daniel Kwan and Daniel Scheinert, the directors in question, would not have expected that much from a freewheeling, gloriously chaotic adventure that let Michelle Yeoh kick serious butt and revived Ke Huy Quan's career. "We tend to make things for ourselves," Kwan said. "It's very much like a niche, fun thing where we're trying to create movies we wish we could see. But something happened where what we were doing suddenly became in sync with the rest of the world."
The Fabelmans
Steven Spielberg's most personal movie isn't entirely autobiographical, but it uses moments from the director's life to explore the life of a young man from an unconventional family who is obsessed with film from an early age. "I think it beautifully illuminates, explores and examines that universal experience of the menacing world that we're all born into, and the ways that we survive by making it less menacing to the extent that we can," said playwright and screenwriter Tony Kushner, who co-wrote the script with Spielberg.
Tár
Cate Blanchett is as fearsome as she's ever been in Todd Field's provocative drama about a classical conductor as imperious as she is brilliant. The clear critics' choice as 2022's best movie, the film also landed Field Best Director and Best Original Screenplay nominations. TheWrap's Ben Croll called it "a razor-sharp, post-post-MeToo character study" and "a tightly wound and impeccably crafted showcase for Cate Blanchett at her peak."
Top Gun: Maverick
When "Top Gun: Maverick" showed up at CinemaCon and then Cannes last spring, it changed a depressed movie business. The sequel 36 years in the making revived the theatrical movie business, grossed around $1.5 billion worldwide and landed mega-producer Jerry Bruckheimer the first (!) Oscar nomination of his career. Bruckheimer credited director Joseph Kosinski, producer and writer Christopher McQuarrie and star/producer Tom Cruise. "Everybody brought a little piece of what they've learned through their history in the film business," he said. "Tom always said, 'We've got to hit a bullet with a bullet.' And he didn't want to compromise on anything."
Triangle of Sadness
Writer-director Ruben Östlund's class satire set on a luxury yacht became the fourth Palme d'Or winner in the last dozen years to be nominated for Best Picture. It also probably tops the list with the most vomiting ever in a Best Picture nominee. Östlund said he would enjoy that distinction but has other goals. "I have tried to hold onto the art-house, European tradition of filmmaking, which is where my roots are," he said, "but to move a step closer to the Hollywood tradition, because the U.S. film industry is so great for bringing in a much bigger audience."
Women Talking
Sarah Polley's film is adapted from a Miriam Toews novel that was based on the true story of a religious colony where many of the men drugged and raped women and children at night. "One of the key questions to me was, 'Do we have the right to be telling this story?'" Polley said. "I think having that question in our minds at all times was the key that we needed to approach these communities with an enormous amount of respect."
Steve's Perspective
---
The old benchmarks of judging Oscar success — Best Director nominations, SAG Ensemble noms, PGA wins — don't mean much anymore. That makes this year's race an unusually wide-open one, with "Everything Everywhere All at Once" landing the most nominations, "The Banshees of Inisherin" equally popular with the Actors Branch, "The Fabelmans" feeling like the kind of consensus movie that can win and "Top Gun: Maverick" having a real shot at becoming the biggest moneymaking winner since "Titanic" in 1998.